Conference Coordinator
(2013-2015)
---
Address
10015 Derecho Dr.
Austin, TX 78737
Cell
(512) 789-6397
Email

---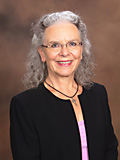 Cynthia L. Schneider, Ph.D.
Mathematics Education and Research Consultant
I have been a leader in mathematics education in Texas for over twenty years. I am dedicated to equity in mathematics education. I enjoy working and collaborating with mathematics education leaders in all their roles. It is a great honor to serve as the NCSM Conference Coordinator because it gives me an opportunity to support the networking of leaders in mathematics education. I look forward to supporting our annual conference in every way possible.
I joined NCSM because I was invited and encouraged to do so and I have stayed a member because the conference, networking and resources supported my understanding of the work at a national as well as local level. Most importantly I have met educators that I can call upon to help me whenever I need them.
Events Calendar for Conference Chair, San Antonio
April 3-5, 2017
49th NCSM Annual Conference
San Antonio, TX
"Engaging in the Mission of Mathematics Education Leadership"