Volunteer Coordinator
(2015-2017)
---
Address
NS Education and Early Childhood Development
Brunswick Place
2021 Brunswick Street
PO Box 578
Halifax NS B3J 2S9
Phone
(902) 424-5437
Cell
(902) 221-7401
Fax
(902) 424-0613
Email

---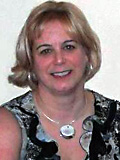 Donna Karsten
Inschool: Learning Management Coordinator
I am very excited about a new role for NCSM and for me as NCSM Volunteer Coordinator. NCSM is continuing to grow as an organization that provides tremendous value to its members. In doing so, it has become more and more reliant on volunteerism from its membership. We have volunteers that work on resources, social media, events, committees, and of course at the Annual Conference.
While many aspects of this new role are still being developed, I hope to both provide increased opportunities for members to get involved as well as provide better appreciation and more recognition for the volunteers that make NCSM such a strong organization.
I attended my first NCSM conference in Las Vegas, Nevada in 2002; and I instantly became a fan of this event and of this organization. I knew that from that point forward I would be a member and attend as many NCSM opportunities as possible. I have only missed one NCSM Annual Conference since this time.
In 2008, I was elected to the Board as the Canadian Regional Director, a position I held for four years. Being involved with NCSM at this level was a fantastic experience and I encourage everyone to seek out opportunities to become more involved with NCSM.
Next, I was appointed to the board as the NCTM Representative. I had the opportunity to represent NCSM at affiliate and delegate meetings at the NCTM Annual Conference. I organized and ran the NCSM Book Store including an NCTM Consignment Book Store at the Annual Conference; as well as the NCSM Booth at the NCTM Annual Conference. I would like to thank the many volunteers that help to make these jobs a pleasure.
Which takes me to my next step with NCSM, as Volunteer Coordinator. I look forward to working with each of you as members and volunteers as we continue to grow and strengthen this outstanding organization.
What has it meant to you?