Web Editor
(2011-2015)
---
Address
Falmouth Middle School
52 Woodville Road
Falmouth, ME 04105
Cell
(207) 939-9318
Email

---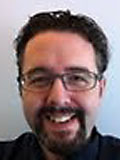 Shawn Towle
Mathematics Teacher
NCSM is my go to organization for resources and information to support mathematics education leadership. Our website is constantly being updated to connect you with the very best resources and information to support your leadership in mathematics education.
Our website has the latest information on:
Professional learning opportunities like the Annual Conference, Leadership Academies, Fall Seminars, and Webinars
Resources to support leadership with the Common Core State Standards in Mathematics
NCSM Position papers, Newsletters and the NCSM Journal
PRIME Leadership Framework
Links to our Sponsors and Organizational Partners
Networking opportunities via facebook, twitter, linked in, and our members only member directory
New initiatives like the "Coaches Corner," "Illustrating the Standards for Mathematical Practice," and "NCSM Great Tasks,"
...and much more!
As the new web-editor for NCSM it is my goal to keep the website updated, fresh and relevant for our members. I hope that the website is a resource that you use often in your pursuit of "success for every student, every teacher, and every leader."
Suggestions from members for how to keep our website a place where you can easily find the best resources to support your work, are always welcome. Please don't hesitate to contact me if you have suggestions for how to make our web site even better for you, our members.
I have taught middle school mathematics for over 20 years. Over the years, I have served in several math leadership roles in my school, district and state levels and am the current President of the Association of Teachers of Mathematics in Maine (ATOMIM). For a few years, my close friend and colleague, Jenny Jorgensen had been telling me about NCSM and encouraged me to join as she felt it was where I was in my career at the time. In 2007, I finally followed through and joined and boy am I glad that I did! I attended my first NCSM Annual Conference in Salt Lake City in 2008 and was motivated and inspired by the experience. NCSM has continued to support my professional work in math education leadership and is my go to organization for the very best resources. Whether I am delivering workshops for teachers, mentoring new mathematics leaders, serving on state task forces, or working on improvements to my own instructional practices with middle schoolers, NCSM supports and helps me focus my professional learning.
My first volunteer experience with NCSM was at the Washington, DC conference where I helped prep materials and stuff bags prior to the conference. I have also volunteered at the registration table at several conferences and have been fortunate to meet some truly wonderful people over the years. I subsequently volunteered to help the E1 Regional Director and have served as a team leader for my home state of Maine. Last year, at our regional team meeting, I offered to "help out with the web" and here I am. By volunteering, and encouraging others in my state to join NCSM, like Jenny did for me, I hope to give back to an organization that has given so much to me.