Regional Director, Central US 1
(2013-2016)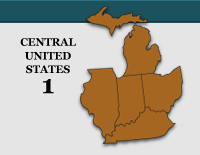 ---
Illinois | Indiana | Kentucky
Michigan | Ohio
---
Address
Adlai E Stevenson High School
One Stevenson Dr.
Lincolnshire, IL 60069
Phone
(847) 415-4201
Email

---
Central Region 1 Team Leaders:
Illinois: Edna Bazik
Email:

Illinois: Fern Tribbey
Email:

Indiana: Jolee Garis
Email:

Kentucky: Amy Herman
Email:

Michigan: Gerri Devine
Email:

Michigan: Dana Gosen
Email:


---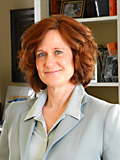 Gwen Zimmermann
Assistant Principal of Teaching and Learning
As a teacher, I always thought I might be able to have a greater impact on student learning as a teacher leader. At that time, I became interested in the broader issues related to mathematics education and wanted to know what was happening elsewhere in the U.S. Without exception, when I asked colleagues how best to stay informed about such issues, I was told "NCSM." The NCSM Annual Conference has provided me with unparalleled opportunities for professional learning and ideas to implement in my school. Perhaps even more importantly, the network of dedicated professionals gives me access to leaders among leaders and how they are thinking about current issues and trends related to mathematics education.
An extra bonus is the friendships I have developed along the way and the fun and amazing stories I have collected that make me appreciate this unique and invaluable organization.
As mathematics educators, we are dedicated to providing our students with meaningful and rigorous mathematical learning experiences. As leaders in mathematics education, we are committed to supporting a vision that leads to ALL students receiving high quality instruction centered on a coherent and relevant curriculum that prepares students to be successful regardless of their post-secondary goals.
Yet as committed as we are to the mathematics education of each student, it pains us that education is under constant attack from so many sides. Whether from the media, politicians, or others, teachers are often the scapegoat for what is not working in education. We, individually and collectively, have a responsibility to challenge misconceptions, falsehoods, and threats to our profession. We are proud of our passion and commitment to providing access and opportunities for every student to be successful in mathematics, and we need to become more vocal about what we know to be best for students when it comes to mathematics education.
Everyone has their own sphere of influence, whether a classroom teacher, mathematics coach, department chair, principal, or parent. It is our individual and collective responsibility to do all we can in our classroom, department, school, community, or beyond, to inform, support, and advocate for the highest quality teachers using research-affirmed instructional practices, to teach a viable, coherent, rigorous and relevant curriculum to every student.
Remember, one person can make a difference.
View Full Calendar
Events Calendar for Central US 1