Regional Director, Western US 1
(2012-2015)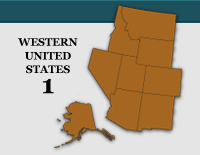 ---
Alaska, Arizona, Colorado, Idaho, Montana, Nevada, New Mexico, Utah, Wyoming
---
Address
PUHSD
4502 N Central Ave
Phoenix, AZ 85012
Phone
(602) 764-1310
Email

Website
puhsdmath.blogspot.com
---
Western Region 1 Team Leaders:
Alaska: Samantha Wuttig
Email:

Arizona: Kimberly Rimbey
Email:

Colorado: Jodi Novak
Email:

Idaho: Gay Lynn Erb
Email:

Montana: Lisa Scott
Email:

Nevada: Denise Trakas
Email:

New Mexico: TBD

Utah: David Smith
Email:

Wyoming: Kate Kniss
Email:


---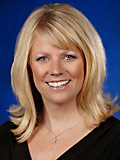 Mona Toncheff
Math Content Specialist
News from the Western 1 Region
Mona Toncheff, Western 1 Regional Director
Spring 2013
The school year is officially half-way over. Most schools are on the sprint to Spring break (I know my children are). So much of what educators do between now and the end of the school year is similar to running the marathon with state assessments, end of the year celebrations, promotions and graduations, and intense deadlines. This is a great time to ...
I am very excited to represent the Western 1 Region. My passion for NCSM began when I attended my first conference in Philadelphia in 2004. I went to the conference as a "newbie" and left as a leader, wanting more. My mathematics leadership experience has been cultivated through the relationships I have established and professional development in which I have participated as an NCSM member. I am currently the Math Content Specialist for Phoenix Union High School District in Phoenix, Arizona. I truly enjoy being in the classroom coaching teachers and collaborating with teams as we dive into focused conversations about teaching and learning.
Teacher collaboration is the strength of NCSM, and I am committed to providing support to mathematics teachers and leaders to achieve equity and excellence for all students and teachers. As your Regional Director, I will continue this legacy of collaboration. Communication is critical; therefore, I will strive to keep all members up-to-date through multiple modalities, such as Twitter, blogs, and webinars. With the new era of Common Core State Standards (CCSS) and high expectations for student learning, mathematics education is transforming across the nation. The future of mathematics education will rely on shared leadership across all educational roles as we strive to teach a deeper level of mathematical understanding.
I have been teaching for 20 years in the Phoenix Union High School District. Before taking on my current position in the curriculum division, I was a classroom teacher for 12 years. I was "sanctioned" as a teacher of freshman because if you are successful with freshman you become a life-long 9th grade teacher. My last two years in the classroom were transformed by working in a Professional Learning Community with an amazing group of teachers who were willing to be reflective, challenge status quo, and aim for improved student achievement. We were an effective team with a vision for equitable learning experiences. The team's individual strengths were cultivated and the work of the team was focused on building the collective capacity of the entire team.
Because of this experience, I decided to share my knowledge with 200+ teachers across the district and become the Math Content Specialist. In the first month of the new job, Tim Kanold, a consultant with our district told me about NCSM and encouraged me to attend the annual conference in Philadelphia. Since that first conference in 2004, each conference or leadership academy I have attended has been that rejuvenating moment in the school year to push me to the next level of clearly articulated curriculum, researched-based instructional practices, and highly engaging assessment practices. Without the support of my colleagues and the leadership from NCSM and its members, my work in PUHSD would have definitely been more challenging. NCSM has supported me with tons of resources and the collaboration is continuous.
View Full Calendar
Events Calendar for Western US 1