First Vice President
(2013-2014)
---
Address
4621 St. John Circle
Zionsville, IN 46077
Phone
(317) 403-8730
Email

---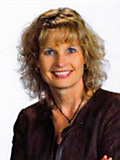 Kathleen Rieke
Assistant Superintendent of Fayette County School Corporation, Connersville, Indiana
It will take many leaders to champion quality learning opportunities so all students have access to a complete and viable mathematics curriculum, but each and every person who takes part can make a difference. That is my belief every time I am given the opportunity. One teacher, one classroom of students, one school at a time can be a slow process, but perseverance is key when knowing that every time a new leader joins the mission, benefits to the number of students affected grows exponentially. NCSM has been instrumental in my growth in K-12 mathematics education. Being a member of the NCSM Board of Directors is an extreme honor and privilege and a great opportunity for me to give back for all it has given me.
In 1988, I had my first opportunity to attend an NCTM annual conference with a very persuasive fellow teacher and district mathematics leaders. The district leaders arrived a couple days before I did and began their week attending NCSM sessions. Their reflective conversations helped me understand mathematics at a much higher level, and I knew I had to do what was necessary to allow me to become a part of that leadership action. I took the next step of my career in becoming a mathematics department chairperson the following fall and embraced the next twenty plus years learning, networking, mentoring, and supporting mathematics teachers and leaders as a means to alleviate the barriers to teaching and learning of mathematics. Whether working as a department leader, a building leader, a district leader, or fulfilling the role of state mathematics representative, NCSM has continued to provide me the tools, resources, and mentors to support student achievement in mathematical practices and state/national standards. There is always more to learn and I truly value the time I am given to renew and enrich my passion for mathematics during the annual NSCM conference.
Events Calendar for Second Vice President
April 15-17, 2013
45th NCSM Annual Conference
Denver, CO
"Reaching the Peak of Mathematics Leadership"