Regional Director, International
(2017-2019)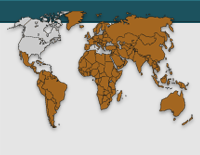 ---
All areas outside of the US and Canada
---
Address
Emporia State University
1 Kellogg Circle Box 4027
Emporia, Kansas 66801
Phone
(620) 341-5631
(620) 757-7459
Email

---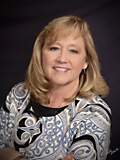 Connie S. Schrock
Professor of Mathematics
Working with NCSM for over a decade has shown me that an organization can be a powerful force to help leaders help students learn. I have been able to work in a variety of roles to help our organization. Improving the enjoyment and learning of mathematics is a passion I have had all of my adult life. Mathematics leaders help others find their own passion so that they can ignite excitement for mathematics in their students. NCSM provides tools for use to continue with this mission. I go to many different organizations' conferences for a variety of reasons. I work with NCSM and attend NCSM's conferences because they help me become a better leader, connect to others with similar missions and recharge my passion.
There is too much public criticism right now about education and mathematics education in particular. I want to help NCSM represent leaders as a positive force in this very public conversation. We must continue to build communities of learners so that through the collaboration we will all grow and become better mathematics leaders who have the ultimate goal of helping to improve the learning of mathematics for students.
It is hard to admit, but it was the NCSM bags that first attracted me to our organization. I had noticed the bags when attending NCTM. I asked a woman carrying a bag about NCSM what the organization was about. She explained and I joined. It took me a little while to decide if it was for me since I was not a supervisor of mathematics and after one meeting I knew that the organization had much to offer leaders at all levels. I started my involvement as a conference volunteer and moved on to become a state leader. A few years later, I was elected to serve as the C2 regional director. After my three years in that position, I continued to work on the team to finish the two Great Task books. I was then elected 2nd Vice President and begin work as the program chair for the 2015 Boston NCSM meeting. This April I am excited to return to the board as President Elect, this year will help me prepare for being the President 2017- 2019.
2017 Annual Meeting, San Antonio, TX
View Full Calendar
Events Calendar for International