Region W1 Report - Winter 2015/2016
News from the Western 1 Region
Sandie Gilliam, Western 1 Regional Director
Winter 2015/2016
Greetings! By now you are finishing up the fall semester at your schools and getting ready for a well-deserved winter break. This fall I visited and spoke at the annual Colorado Council of Teachers of Mathematics Annual Conference in Denver and the biannual 2015 Alaska Math and Science Conference in Sitka. I enjoyed networking with many of our Western 1 members and others in mathematics and science, and gathered information on how I can better help you in your diverse regions.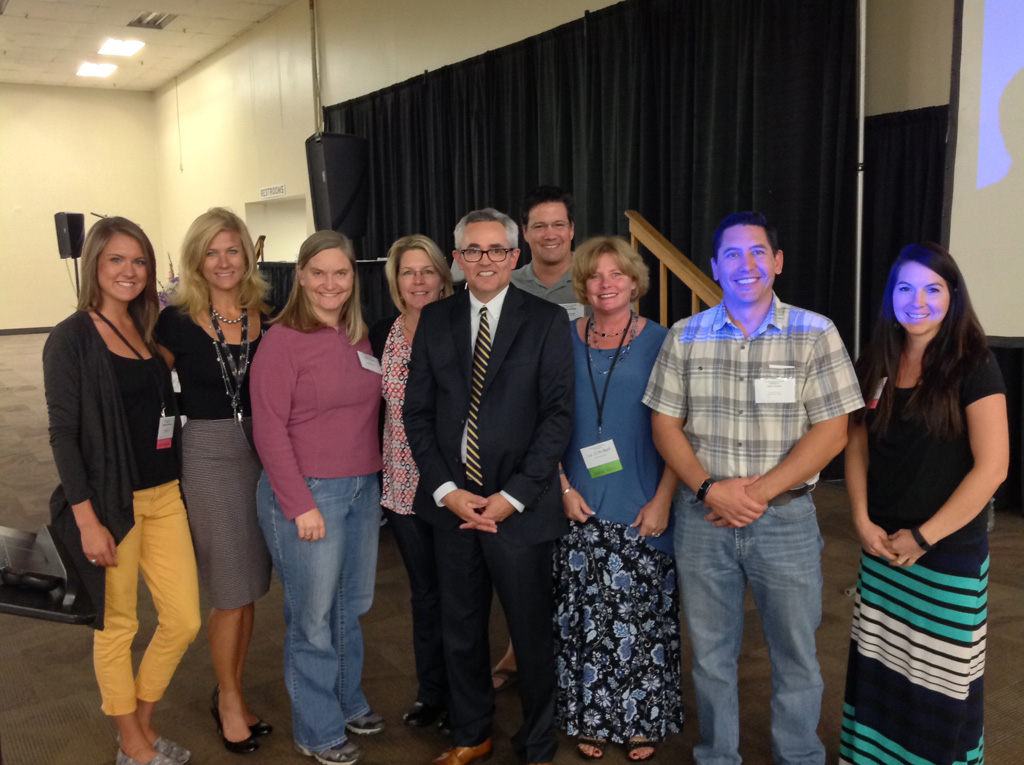 Matt Larson and conference attendees

Colorado's conference had an afternoon leadership session led by Matt Larson, President Elect of NCTM, and teacher session led by Phil Daro, CCSSM author. Steve Leinwand keynoted their main conference. In addition to teacher-led sessions, CCTM board members presented different sessions on the Principles to Actions Toolkit. Awards were presented to exceptional teachers in each region, and the PAEMST math awardees and finalists were recognized.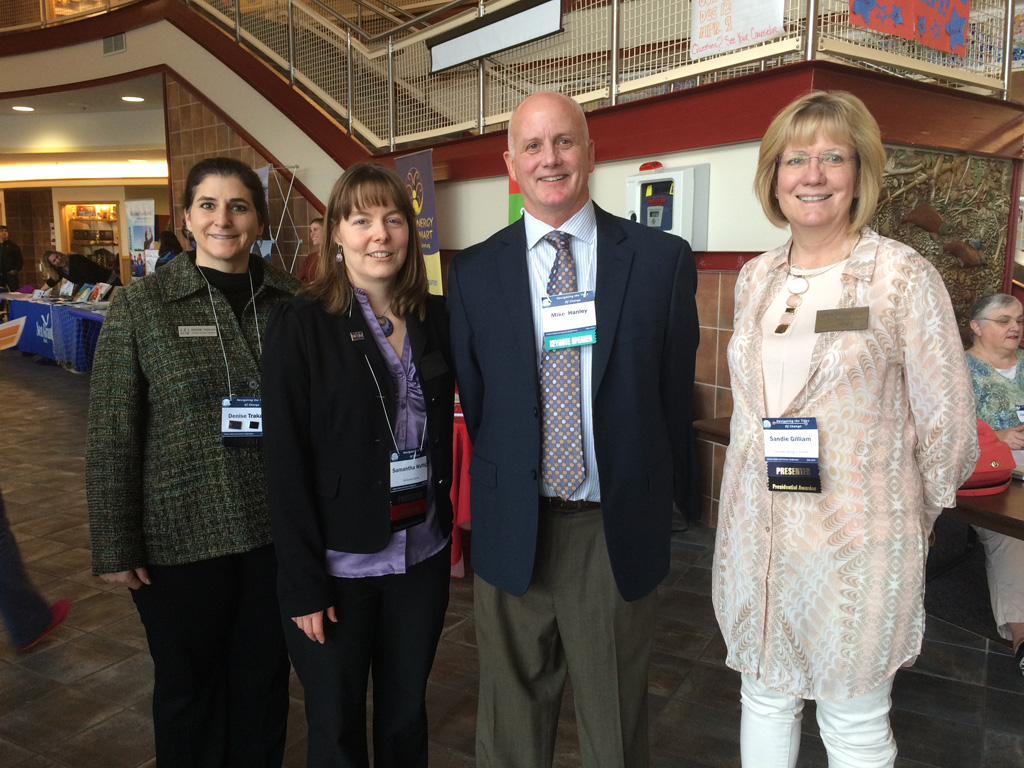 Denise, Samantha, Mike Hanley, & Sandie

Alaska's keynote speakers were Mike Hanley, Alaska's Commissioner of Education & Early Education; Rodger Bybee, former executive director of Biological Sciences Curriculum Study (BSCS) and a member of the National Academies; and Dan Meyer, who gave an entertaining and informative talk on engaging students in real-life mathematics problems. A luncheon reception recognized both math and science presidential awardees and finalists.
Networking with my NCSM Team Leaders, Samantha Wuttig (Alaska) and Denise Trakas (Nevada) was another highlight of my trip, as we thought through better ways to reach out to members.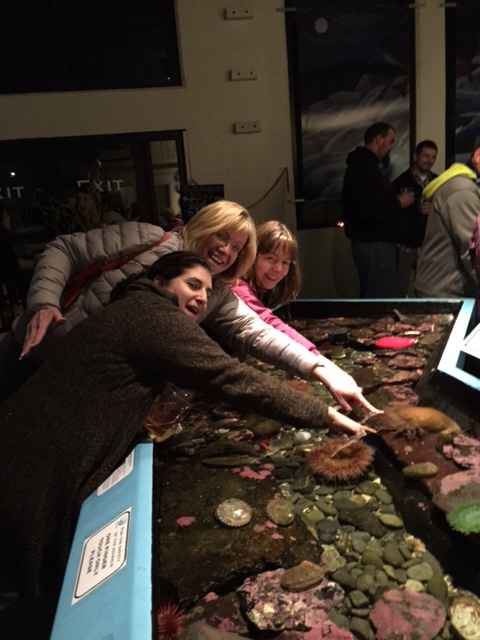 Denise, Sandie, & Samantha

This was my first ever trip to Alaska. From whale watching to a reception at the Sitka Sound Science Center (where the touch-pool was in order), attendees got a mix of math and science sessions to attend and field trips to experience!
What have been your accomplishments and challenges so far this year in your math leadership position? I would like to share some of them in following editions of this column. Sharing what states do at their conferences and leaders do in their positions gives us all ideas to improve our practice.
Have you made your plans to attend the NCSM Annual Conference in Oakland, CA: April 11-13, 2016. It will be a great conference focused around the theme: "Building bridges between leadership and learning mathematics: Leveraging education innovation and research to inspire and engage." Conference and housing registration has begun. Register NOW to increase your chances of getting tickets to the various meal functions.
Happy Holidays! Enjoy your upcoming journeys with family and friends.