2016 NCSM Annual Conference
Keynote and Major Speakers
Keynote and Major Session Speakers
Distinguished speakers will be featured throughout the conference. Each will address important issues in mathematics education and leadership. Each of the celebrated speakers below will present a plenary session during the three-day conference in Oakland, CA.
Keith Devlin


2016 Keynote Speaker
Game-Based Learning: The Hype Is Starting to Give Way to Some Surprising Substance

Conference participants will hear about how educators and game developers learned to collaborate effectively, producing learning games that not only appear to work, but to work far better than even the most enthusiastic proponent ever expected. Even in math. Two recent classroom studies from Stanford found significant (up to 20% improvement over a comparison group on a written test) math learning outcomes after just 120 minutes of math-video-game play spread over one month, and similar results have been reported elsewhere. We will learn how the studies were constructed, and what the written tests were really measuring.
Major Session Speakers - Monday through Wednesday, April 11-13, 2016
Deborah Loewenberg Ball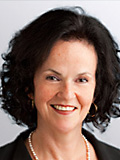 Learning to See, Connect With, and Build Students' Resources
Jo Boaler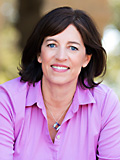 Leading Mathematics Change with Powerful Brain Science
Marilyn Burns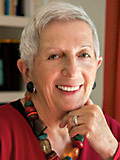 Helping Develop Leaders Through Sharing Lessons I've Learned from Classroom Teaching
Jose Franco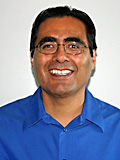 Student Voices—Let Them Be Heard
Margaret Honey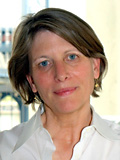 Irresistible Learning
Tim Kanold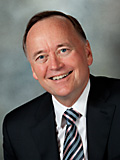 The Secret to Leading Sustainable Change: Vision, Focus, Feedback, and Action!
William McCallum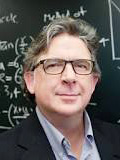 Achieving Curricular Coherence in High School with the Common Core State Standards for Mathematics
Dan Meyer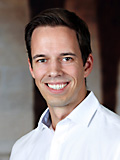 Beyond Relevance and Real World: Talking with Teachers About Engagement in Mathematics
Swapna Mukhopadhyay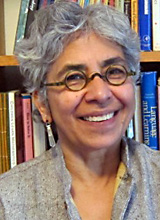 Mathematics for All
Cathy Seeley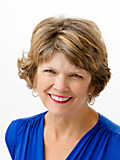 Visibly and Invisibly Helping Every Teacher Help Every Student Achieve
John Staley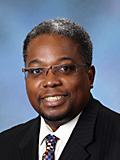 NCSM Vision 2020 – Mathematics Education Leadership for the Future
Marilyn Strutchens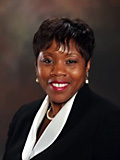 Moving Principles into Actions: Access and Equity
Uri Triesman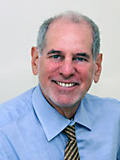 From Individual to Collective Action in Improving Our Students' Mathematical Achievement
Lucy West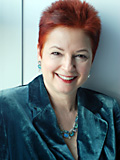 Who Are You and What Do You Want To Create?
Karen Mayfield-Ingram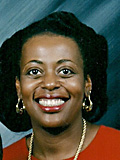 Danny Martin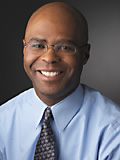 Julia Aguirre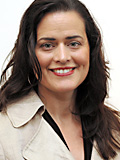 Understanding Identity and Agency in Mathematics Teaching and Learning: Working with Teachers to Cultivate Equity-Based Classroom Practices
Spotlight Speakers
We have added a new feature that will spotlight some favorite speakers in addition to the major speakers. These are well-known presenters that submitted proposals and presented at our previous conferences.
Zalman Usiskin
A Curriculum Developer Looks at the Common Core and Its Testing
Michael Steele, Margaret Smith
Moving to Action: Fostering Effective Teaching Practices in the Middle Grades with Principles to Actions
Cathy Humphreys
Learning to Work with Student Thinking: Collaborative Coaching Conversations
David Foster
Supporting Students in Agency, Identity, and Authority
Juli Dixon
Coaching for Cognitive Dissonance: Using Classroom Video as a Catalyst for Change
Karen Fuson
Supporting the CCSSM NF Learning Progression and Avoiding Errors by Using the Standards for Mathematical Practice (SMP)
Ruth Cossey, Karen Mayfield-Ingram
Support Novice Teachers to Be Culturally Empathetic
Matt Larson
A Brief History of Mathematics Education: Lessons for Today's Leaders
Lisa Brown, Brian Newsom
Supporting Educators in Applying Psychology and Learning Sciences Research in Classrooms
Jere Confrey, Ryan Jones, Margaret Hennessey, Meetal Shah
Linking Digital Diagnostic Assessments to Indicators on Learning Trajectories to Meet Students' Diverse Needs
Greg Tang
Critical Connections
Susan Jo Russell
Productive Lingering: Elementary Students Learn About Structure of the Operations Through Representation-Based Argument
Robert Kaplinsky
How to Create a Mathematics Teacher Specialist Network
Deborah Schifter
Noticing Structure, Attending to Precision: Grades 2-5 Students Articulate Generalizations About the Operations
Janie Schielack, Dinah Chancellor, Kathy Riley, Cindy Hart
Create a Math-a-Rama Experience: A Low-cost, Low-stress Process for Introducing Classroom Teachers to Teacher Leadership