2018 NCSM Annual Conference
Decorations for NCSM's 50th Celebration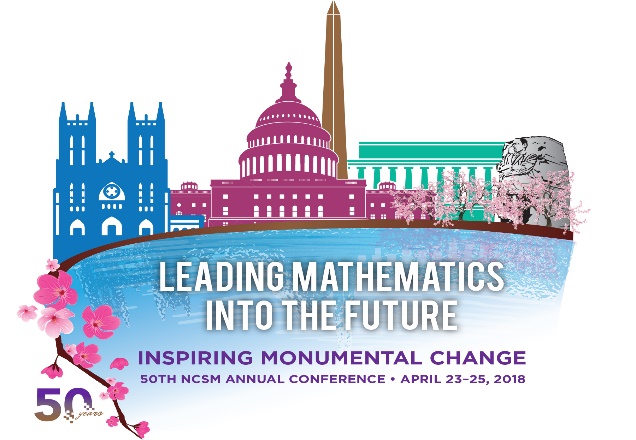 As we celebrate 50 years of NCSM, we are challenging you to challenge your students to create a piece of art to commemorate NCSM's 50th Anniversary. You could write problems that end in 50, create equations that would graph or end in 50, draw pictures or diagrams that relate to this in some way. Be as creative as possible.
The rules are simple:
The piece of math art should be either 50th related, or NCSM related, or any combination thereof.
No bigger than 15" x 20" and not smaller than 8.5" x 11"
We ask you to share this challenge with your students, teacher's, coaches, principals, department chairs, everyone, because we want to show artwork from students, whether they are pre-K, through higher education, any and all are welcome. Leaders - we ask that you select 4-5 of the best pieces and send them to NCSM - PO Box 3406, Englewood, CO 80115. Please note that any pieces sent to NCSM become the property of NCSM and will not be returned.
Please include on the Math Art the student name, teacher name and school. We would like to have our Math Art be representative of the entire membership. Please submit these works soon and definitely before February 1, 2018.
Gallery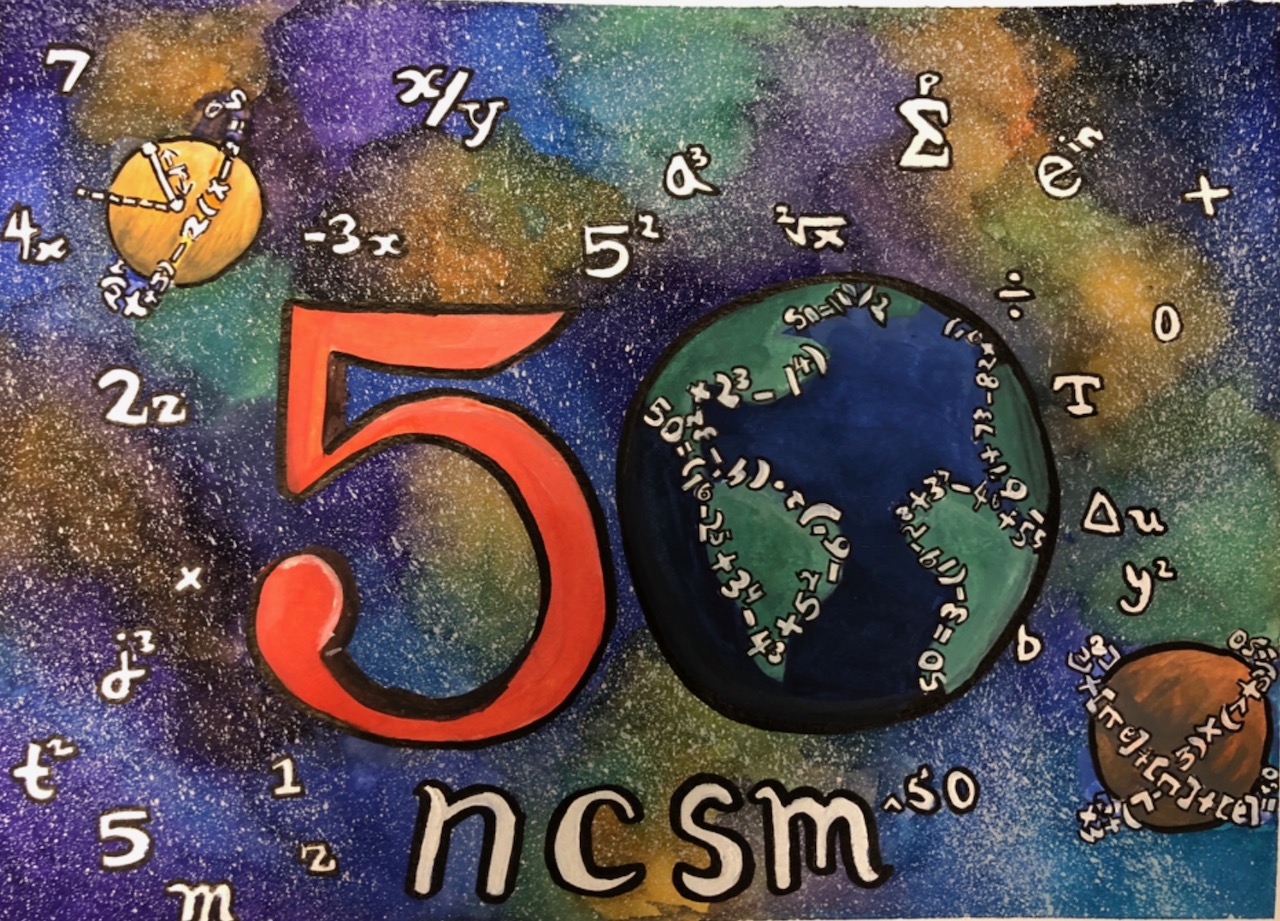 Matea Valley High School
Freshman Margaa Raghu
Teacher / NCSM Member Michelle Honeysett