2012 NCSM Annual Conference
Welcome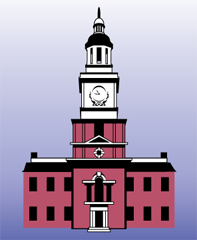 "Life, Liberty, and Mathematics for All: NCSM Leads the Way"

April 23-25, 2012
Philadelphia, Pennsylvania
NCSM is happy to announce the 44th NCSM Annual Conference! Whether you're a first-timer or a veteran of NCSM annual conferences, join us for three exciting days in Philadelphia focused on important issues for leaders in mathematics education.
CONFERENCE OVERVIEW
Note: The Schedule is tentative. It is subject to change without notice.
Sunday, April 22, 2012
Conference Check-in
On-site Registration
Monday, April 23, 2012
Check-in and On-site Registration
Opening Session
Keynote Address: Freeman A. Hrabowski, III
Sponsor Displays
Major, Regular and Double Sessions
Tuesday, April 24, 2012
Check-in and On-site Registration
Sponsor Displays
Recognition: Iris Carl Travel Grant Awardees
Major, Regular and Extended Sessions
NCSM Business Meeting & Regional Caucuses
SPECIAL Focus on Common Core State Standards
Wednesday, April 25, 2012
Check-in and On-site Registration
Recognition: Ross Taylor / Glenn Gilbert National Leadership Award
Major, Regular and Extended Sessions
Special Interest Group Meetings
SPECIAL Focus on Emerging Leaders
Take this opportunity to enlarge your network of colleagues who can assist you in building and supporting your local mathematics program and to meet new friends who share your interests and love of mathematics education. Become a part of NCSM, the mathematics leadership organization for educational leaders that provides professional learning opportunities to support and sustain improved student achievement.
Join us in Philadelphia where exciting opportunities await you at our 2012 Annual Conference!