2019 NCSM Annual Conference
Pre-Conference Sessions
Sunday, March 31, 2019
1:00-5:00 PM
Cost: $145 for members; $180 for non-members
NCSM Essential Actions for Mathematics Coaching
Donna Karsten, Denise Brady, Sara Frisbie , Jason Gauthier , Nanci Smith
Have you ever wondered what systemic actions drive high quality mathematics coaching? What are the key characteristics of effective mathematics coaching programs? NCSM has answered those questions in the new coaching resource, NCSM Essential Actions: Mathematics Coaching.
In this pre-conference session, we will introduce the Foundational Elements and Essential Actions necessary for both the design of coaching programs and behaviors that highly effective coaches exhibit.
Practical Leadership: How to Leverage Learning Science to Achieve Equity
Douglas Sovde, Catherine Good, Luis Lima
In a practical sense, we know achieving equity in mathematics education can be a daunting task. In this double-block, pre-conference workshop, learn how to leverage culturally responsive pedagogies, motivation theories, and learning science to create learning environments conducive to students or educators.
Register
Online registration is now closed.
Onsite registration will be available starting on Sunday, March 31, at 2pm at the Marriott Marquis San Diego Marina.
Presenters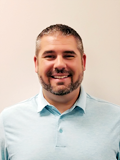 Jason Gauthier is a Mathematics Education Consultant for an Educational Service Agency in Michigan. He is also currently the NCSM Regional Director for the Central 1 region. He is a former high school math teacher who works with K-12 teachers and administrators to improve all areas of mathematics education for all students.
---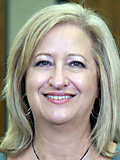 Nanci N. Smith, PhD, is a full-time national and international consultant and featured conference speaker in the areas of mathematics, curriculum, assessment, differentiated instruction, and professional learning communities. Nanci has taught mathematics at the high school and university levels and differentiated instruction as a master' course.
Nanci has authored three books in the areas of mathematics and differentiation: A Mind for Mathematics: Meaningful Teaching and Learning in Elementary Classrooms, Every Math Learner: A Doable Approach to Teaching With Student Differences In Mind, Grades K-5 and 6 - 12. She has also co-authored a book on curriculum and instruction for all contents and grade levels, A Handbook for Unstoppable Learning. Smith has designed an NSF funded DVD series for middle school mathematics professional development, and has published several chapters and articles about effective mathematics instruction, curriculum design, and standards implementation. She has given interviews for publications and NPR and has been a featured speaker for the National Council of Teachers of Mathematics national conference and numerous other conferences in the United States and internationally.
Nanci received her PhD in curriculum and instruction in mathematics education from Arizona State University. She is board certified in adolescent and young adult mathematics. She lives in Phoenix, Arizona, with her husband, Russ, and three cats.
---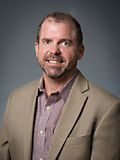 Doug Sovde, M.Ed., is the director of K-12 education strategy, policy, and services at the Charles A. Dana Center at The University of Texas at Austin. He leads both the strategic direction and partnerships necessary to create equity-driven, high-quality professional learning, instructional materials, and policy and advocacy at scale. Sovde collaborates with coalitions of school district and equity leaders to support sustainable systemic change. Before joining the Center, Sovde was the executive director of math strategic initiatives at UnboundED, where he contributed to the development of the professional learning experiences and strategic planning for grades K-12. In addition, Sovde worked for Parcc Inc., supporting multiple states in developing the mathematical content and instructional supports associated with the PARCC Assessment System.
---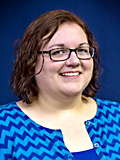 Sara Frisbie is the current Secretary on the NCSM Board. She has also served NCSM as a co-State Team Leader for Kansas prior to being appointed.
Sara currently works as a high school math teacher and instructional coach at Hope Street Academy. She previously worked as a District Math Consulting Teacher where responsibilities included co-leading the P-12 Mathematics Curriculum and Assessment Team as well as planning professional learning opportunities for teachers, interventionists, coaches, and administrators. As the coach for a Math-Science Partnership Grant, she helped plan summer professional learning and provided support for grades 6-12 teachers and coaches that participated. Sara has also served the Kansas State Department of Education on a team to support the implementation of new standards and another that created materials to provide guidance on acceleration.
---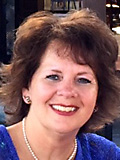 Denise Brady is a PK-12 Mathematics Consultant in Mid-Michigan. She holds an undergraduate degree in Mathematics and a graduate degree in Educational Leadership. Denise's teaching career included teaching Mathematics and Computer Science at the high school level, as well as serving in leadership roles of high school principal, curriculum consultant, mathematics and science center director and mathematics and science consultant. For the past several years, Denise's work and passion have focused on elementary mathematics education and developing mathematics coaches at the elementary and middle school levels. Denise has also served on the NCSM Board as the Fall Seminar Series Co-Director, Awards Chair and as a member of the NCSM Coaching Team.
---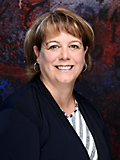 Donna Karsten is the Director, Standards and Examinations at the Nova Scotia Apprenticeship Agency. She also is a Sessional Instructor for St. Francis Xavier University in their Master of Education Program. Donna's previous experience includes being an Education Officer at the Agency, Provincial Mathematics Coordinator for the Nova Scotia Department of Education and Early Childhood Development, as well as various teaching positions at the secondary level. Donna is a Project Management Professional with Bachelor degrees in Science (Physics) and in Education, and with Master degrees in Education (Administration) and in Public Administration.
Donna has served on the Board of NCSM as NCTM Representative, Volunteer Coordinator, and Canadian Regional Director; and has served as the Chair or Co-Chair of the Coaching Committee during most of her 10 years on the Board.