2017 NCSM Annual Conference
Pre-Conference Sessions
NCSM is excited to extend the annual conference experience! Join us on Sunday, April 2, 2017 from 1:00-5:00 p.m. Choose from two different pre-conference sessions. These sessions are an additional opportunity to network with conference attendees prior to the conference, create a focus on targeted leadership topics, and dig deeper with the support of national experts.
Session A
Fostering Effective Teaching and Learning: How to Achieve Your Mathematics Vision.
Presenters: Katey Arrington and Shelly LeDoux , The Charles A. Dana Center
How can leaders become more effective facilitators of change? Leadership for greater student achievement requires attention to research-informed behaviors that encourage continuous improvement. These behaviors create an environment conducive to change and promote a collaborative culture where vision can become action. In this session, participants will explore the role of leadership to:
Communicate expectations
Promote collaborative learning and planning
Monitor progress and make adjustments
How can leaders support individuals during times of change? Because systems adopt change and individuals implement change, leaders need strategies to support predictable reactions and behaviors experienced by individuals. This session will engage participants in exploring a framework for supporting the affective nature of change and using specific interventions for improving performance and moving toward established goals. Participants will:
Explore researched-informed Stages of Concern that can guide leadership actions.
Plan a course of action to support high-quality mathematics instruction.
Session B
Leading Mathematics Education in the Digital Age
Presenters: Jennifer Wilson and Jill Gough
How can leaders effectively lead mathematics education in the era of the digital age? There are many ways to contribute in our community and the global community, but we have to be willing to offer our voices. How might we take advantage of instructional tools to purposefully ensure that all students and teachers have voice: voice to share what we know and what we don't know yet; voice to wonder what if and why; voice to lead and to question. In this session, participants' learning intentions are:
I can share what I think, learn, and wonder with a broad, connected audience.
I can provide opportunities for my learners to share what they think, learn, and wonder with a broad, connected audience.
Bios of the Presenters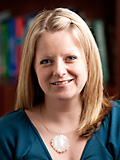 Katey Arrington
As the manager of the K-12 Services team at The Charles A. Dana Center, Katey oversees the delivery of the Center's services for K-12 educators and administrators. She consults with districts and leads projects across the United States. Katey designs and facilitates discussions and conducts professional learning opportunities with teachers as well as school-, district-, and state-level leaders. In this role, she provides leadership, guidance, and continuity across all K-12 products and services offered by the Center in an effort to ensure greater equity in our education system.
---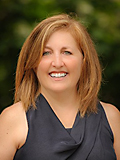 Jill Gough
Jill learns, serves, and teaches as the Director of Teaching and Learning at Trinity School. Jill is also a National T3 Instructor working in collaboration with Texas Instruments and T3 to write, plan, and deliver quality professional development for teacher-learners interested in using technology to facilitate learning and assessment that is interactive, dynamic, and collaborative.
---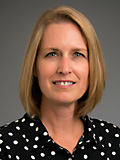 Shelly LeDoux
Shelly works within local and state educational systems to foster equity and access for all students in science at The Charles A. Dana Center. She exposes teachers and leaders to research-based strategies that nurture students' intellectual passions and ensure that every student leaves school prepared for success in postsecondary science education and the contemporary workplace. Shelly uses current research on teaching and learning to design, develop, and facilitate professional development for leaders and teachers. She collaborates with districts and states to best address their specific concerns at a system level and capitalizes on their unique resources. Shelly helps educators recognize the changes in instruction that must accompany the adoption of new standards or the deep understanding of existing standards.
---
Jennifer Wilson
Jennifer is a Core Advocate and National Board Certified Teacher, teaches and learns mathematics at Northwest Rankin High School and is a curriculum specialist at the Rankin County School District in Brandon, Mississippi. She is an instructor for TI's Teachers Teaching with Technology (T3) program. She enjoys learning alongside the Illustrative Mathematics community, and she is a recipient of the Presidential Award for Excellence in Mathematics and Science Teaching. Jennifer blogs at both Easing the Hurry Syndrome and Slow Math Movement; she tweets @jwilson828.