Regional Director, Central US 2
(2011-2014)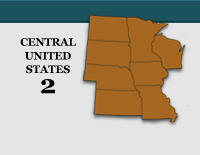 ---
Iowa, Kansas, Minnesota, Missouri, Nebraska, North Dakota, South Dakota, Wisconsin
---
Address
Madison Metropolitan Schools
545 W Dayton St
Madison WI 53703
Phone
(608) 663-5313
Fax
(608) 442-3471
Email

---
Central Region 2 Team Leaders:
Iowa: Comfort Akwaji-Anderson
Email:

Iowa: Sue Runyon
Email:

Kansas: Connie Schrock
Email:

Minnesota: Karen Coblentz
Email:

Minnesota: Pamela Richards
Email:

Missouri: Marilyn Cannon
Email:

Missouri: Chip Sharp
Email:

Nebraska: Sue Graupner
Email:

South Dakota: Micheline Hickenbotham
Email:

Wisconsin: Mary Richards
Email:


---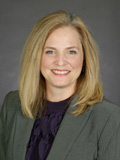 Laura Godfrey
Instruction Resource Teacher of Mathematics
Madison Metropolitan School District, Madison WI
News from Central 2 Region
Laura Godfrey, Central 2 Regional Director
Spring 2013
We have crossed over the halfway mark of the 2012-2013 school year. Pat yourself on the back and celebrate your successes and those of all you work with. The education world, in general, is on initiative overload. We are constantly in the position of trying to prioritize demands and meeting the needs of everyone with whom you interact. Now is the time to take a breath and ...
My vision is to be a change agent in the evolution of education so it is a positive and successful experience for all students today, and will provide them the background and learning skills they will need in their future. Before we make great strides meeting the needs of all students, before we provide excellent professional development to administrators, teachers, families, and communities, we need to take a step back and look at the culture and habitat of education today. For meaningful change to occur in education, all of the stakeholders need to envision our roles in a new light. We need to make a shift between working alone to working together. We need to see clear relevant targets, plan how to reach them, and know when we have achieved. It means reexamining what it means to be a teacher, administrator, student, and family today, and how it relates to success in education. It includes cultural relevance and collaboration, horizontally and vertically, internally and externally, with teachers, families, and the community. It is achieved when we provide equity and access to all. And most importantly, hard working people need to see this is just a different way to work hard. It is obtainable, and the rewards will be overwhelming for everyone involved! It won't happen unless we make it happen.
People change for only two reasons: Either they reflect and learn enough so they want to change, or they are hurt or uncomfortable enough that they must change. When people feel an urgency, they look for opportunities to resolve it. The current state of education has established for us the urgency, and NCSM is providing the tools and opportunities to resolve it. NCSM provides its members the support to make it happen. Organizations like NCSM provide us ways to recharge and renew. Please tell me any ideas you have for me to help you or how NCSM can provide new and improved tools, leadership, and support.
I was a teacher of 6th grade science and math in a Madison middle school. Faye Hilgart, a teacher leader in our district, gave me no choice. For that I will be forever grateful. She said that if I wanted to be a good teacher and stay current on the best ways to grow in our field for the rest of my life, NCSM was the place for me. She started taking me to state level meetings for the Wisconsin Math Council (WMC) and Wisconsin Mathematics Leadership Council (WiMLC). I went to my first NCSM national conference in Salt Lake City. I was blown away by the amount I learned and the people that I met. I discovered that NCSM was for leaders at all levels including teacher leaders, even teachers that work in the classroom. It provides tools, research, and resources for educators to be positive leaders in their teams, grade levels, or buildings. It was empowering.
While my responsibilities and needs have evolved over the course of my career, NCSM resources, including their amazing members, have remained a constant source of support and growth. I became the Wisconsin state representative through a comedy of errors, which ended up working really well for me. I love being more active in this organization. Now, I am excited to be able to serve as a regional director. I would really like to help other teachers find what NCSM membership has to offer in resources, research, leadership, and support.
View Full Calendar
Events Calendar for Central US 2