Transformational Conversations
Transformational Conversations

Transformational conversations can prove to be challenging. Cultural norms, implicit bias, unproductive beliefs, and/or discomfort can distract or derail the conversation. This series is designed to serve as a starting point for leaders who endeavor to strengthen institutional culture by engaging stakeholders in transformational conversations. Each conversation of the series is written to provide leaders with some background knowledge, tools, and resources as they prepare to engage with a specific sensitive topic.
NCSM is committed to developing useful leadership resources that are designed to move equity and social justice work forward. NCSM intends to produce additional conversations as well as build out supplemental resources designed with a leader's successful implementation in mind.
Papers and Resources Highlighting Critical Conversations
All Students Can Learn Mathematics

 
Purpose of the Conversation
The phrase, "All students can learn" is a forever pursuit, built on the foundation of continuous improvement, short- and long-term student success, and focused learning targets for student proficiency. Yet too often, as mathematics educators we deflect blame on others – students, parents, our colleagues, our school leaders, our school system, and our communities – to rationalize why our students can't learn mathematics.
In reality, and often unintentionally, many teachers of mathematics do not believe all students can learn the mathematics of the K-12 College and Career readiness curriculum described in the standards of most states and provinces. This conversation activity is designed to reveal beliefs about how the word all applies when it comes to the student learning of mathematics and consider actions that can challenge those beliefs. Further, the conversation focuses on how the relationships between a teacher and their students impact the development of student identity and agency.
DO YOU BELIEVE THAT ALL STUDENTS CAN LEARN MATHEMATICS?
About the Author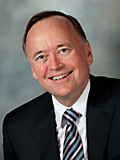 Timothy D. Kanold
Timothy D. Kanold, Ph.D. is an educator, husband, father, friend, runner, author, and inspirational speaker. A nationally recognized K-12 mathematics education leader from Illinois, he also served as school district Superintendent. After receiving his Ph.D. in educational leadership at Loyola University Chicago, Dr. Kanold served as President for NCSM: Leadership in Mathematics Education and is currently a co-author of Grades K-12 mathematics textbooks for Houghton Mifflin Harcourt. His 2018 IPPY Award-winning book, HEART: Fully Forming Your Professional Teaching and Leading Life! was released in March 2017 by Solution Tree Press. Recipient of the 2010 Damen Award for outstanding leadership contributions to the field of education, Dr. Kanold currently leads professional development programs for educators interested in using the professional learning community process to develop a positive and effective culture for student learning. As the 2017 NCSM National leadership award recipient, he continues his mathematics leadership with a team of 23 mathematics colleagues known as the Mathematics in a PLC At Work professional development group using their 2018 professional development four-book series Every Student Can Learn Mathematics, also published by Solution Tree Press.
Bias and the Mathematics Classroom
Purpose of the Conversation
There are many factors to consider when developing a classroom culture and environment designed to nurture students' mathematics identity and agency. At the heart of this work is the task of building positive, productive, and supportive teacher-to-student and student-to-student relationships, which is often dependent on two critical factors, "Who is teaching? and "Who are the learners?" (Johnson and Williams, 2015). Thus, having conversations that support teachers as they identify, monitor, and begin to address their implicit biases allows them to not only look in the mirror at themselves but also learn about their students.
Transformation Conversations: Leading with a Lens of Equity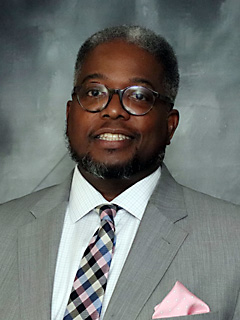 John Staley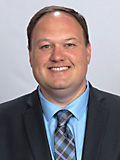 Bill Barnes
Effective leaders of mathematics are committed to educational justice for ALL students.  Leading with a lens of equity requires that the mathematics education community engage in the sensitive, transformational conversations designed to reveal the root causes of inequity.  Do all teachers truly believe that every student can learn mathematics?  How does implicit bias contribute to opportunity gaps for some student groups?  How do microaggressions limit the potential across race and gender?  These are some of the discussions that demand the careful attention of all educational leaders, especially those charged with the responsibility of helping all children graduate with their dreams intact.  In this session, leaders will learn how to utilize NCSM's new Transformational Conversations resources to engage stakeholders in meaningful discussions about inequity in mathematics. 
Video
Powerpoint 
About the Authors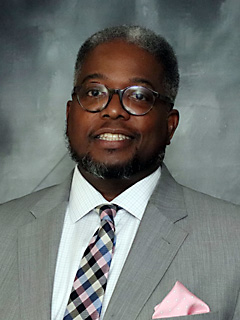 John Staley
John Staley Ph.D. has been involved in mathematics education for over 30 years as a secondary mathematics teacher, district leader, adjunct professor, and consultant. In his current role, Coordinator of Special Projects in Baltimore County Public Schools, his primary work involves supporting schools in the continuous improvement process. He earned his Bachelor of Science in Mathematics from the University of Maryland, College Park; Masters in Secondary Education from Temple University; Ph. D. from George Mason University in Mathematics Education Leadership.
During his career, he has presented at state, national, and international conferences; served on many committees and tasks forces; facilitated workshops and professional development sessions on a variety of topics; and received the Presidential Award for Excellence in Teaching Mathematics and Science. A past president for NCSM: Leadership in Mathematics Education and past chair of the U.S. National Commission on Mathematics Instruction, he continues to serve on several advisory boards. He has written several articles and was part of the writing teams for Catalyzing Change in High School Mathematics: Initiating Critical Conversations (NCTM, 2018), Framework for Leadership in Mathematics Education (NCSM, 2020), and High School Mathematics Lessons to Explore, Understand, and Respond to Social Injustice (Corwin Publishing and NCTM, 2020).
John's current passion and work focus on projects that involve Changing the Narrative about who is seen as being doers and learners of mathematics: developing student readiness for Algebra in grades K – 8; transforming high school mathematics and the transition years, and building mathematics education leaders at all levels.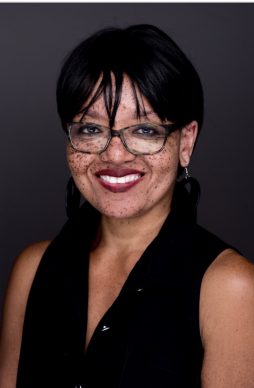 Lisa Williams
Dr. Lisa Wiliams is Chief Equity Officer for the Fairfax County Public Schools.  In this role, she directs all professional development, family engagement, Title I support, and other community and community supports for the Fairfax schools. Dr. Williams has held the position of teacher, mentor, university professor, and Title I director, and executive director over her career in education. She has bachelors' degrees in biology and psychology, a master's in psychology, and a doctorate in Urban Educational Leadership with an emphasis in social policy.  She has presented at the local, state, and national levels on topics related to improving outcomes for marginalized student populations.  Her dissertation study examined Responsive to Intervention (RtI) and the performance of students attending Title I schools.  Dr. Williams leads district-wide equity initiatives in the Department of Equity and Cultural Proficiency for over 10 years in the Baltimore County School System. Additionally, Dr. Williams is a consultant with the National Alliance for Partnerships in Equity (NAPE).   In her former role, she was responsible for all educational equity and access initiatives implemented in the Baltimore County School System.  She has expertise in the areas of educational equity, culturally responsive practice, and school transformation.  Her first book, When Treating all the Kids the Same is the Real Problem:  Educational Leadership and the 21st Century Dilemma of Difference (co-authored with Dr. Kendra Johnson, Esq.) was released in October 2014.  Dr. Williams is the Board President for the organization, Restorative Response Baltimore.  She has both an independent consulting company, EMCS, and is a partner in an Equity collective EEP, both organizations focus on capacity building to dismantle systems of oppression that operate in social services organizations.  Her second book (with EEP) Humanity over Comfort:  How you confront systemic racism head-on will be released in October 2021.