Regional Director, Eastern US 2
(2014-2017)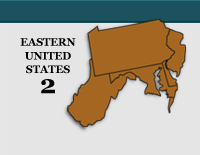 ---
Delaware, District of Columbia, Maryland, New Jersey, Pennsylvania, West Virginia
---
Address
Howard County Public Schools
10910 Route 108
Ellicott City, MD 21042
Phone
(410) 313-6687
Email

Twitter
@billjbarnes
---
Eastern Region 2 Team Leaders:
Delaware: Crystal Lancour
Email:

Delaware: Jamilla Riser
Email:

District of Columbia: John Neral
Email:

Maryland: Ed Nolan
Email:

Maryland: Andrew Todd
Email:

New Jersey: Jill Perry
Email:

New Jersey: Dianna Sopala
Email:


---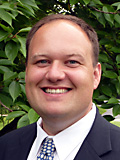 Bill Barnes
Coordinator of Secondary Mathematics
Howard County Public Schools, MD
News from the Eastern 2 Region
Bill Barnes, Eastern 2 Regional Director
Winter 2016/2017
Reflections: Happy holidays to leaders in Eastern Region 2. This time of year typically brings additional challenges into our leadership lives. The winter brings with it interruptions into our daily routines. Some of you may already be experiencing weather-related interruptions. Other may find themselves with the increased personal responsibilities associated with hosting large holiday gatherings. All of these variables come together to create a mash up of ...
In an era of unprecedented reform, our leadership will be defined by how well we leverage emerging technologies to bring teachers and leaders together. Our combined set of skills, knowledge, and experience is vast. NCSM can bring these collective ideas together to help solve our most complex problem.
My first experience with NCSM occurred prior to attending my first annual meeting. As a young leader, my mentors and role models would point me to books, journal articles, and publications to help expand my own knowledge in order to help frame my leadership philosophies. When I attended my first annual meeting, I was thrilled to learn that the membership of NCSM included those authors that I have leaned on in print during the preceding years. I was energized. My first annual meeting corresponded with the release of the PRIME Leadership Framework, a document that would help shape my journey. I was hooked, but the NCSM experience was only beginning. I soon learned that the NCSM family is not as large as it once seemed. Those these amazing leaders were accessible and committed themselves to continued professional growth. NCSM has provided me with skills, knowledge, and an understanding that my voice is important. That is an amazing thing to be able to provide and I am grateful for the continued experience.
Caucus Conversations: Engaging Leaders
Oakland, CA 2016 Annual Meeting
Learn from members and share ideas with the 2016 Oakland Caucus attendees and the NCSM Board of Directors by visiting these sites:
Caucus Conversations: Engaging Leaders
Boston, MA 2015 Annual Meeting
View Full Calendar
Events Calendar for Eastern US 2