Regional Director, Eastern US 2
(2012-2014)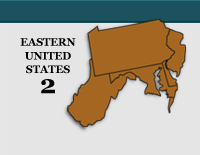 ---
Delaware, District of Columbia, Maryland, New Jersey, Pennsylvania, West Virginia
---
Address
Rowan University
201 Mullica Hill Road
Glassboro, NJ 08028
Phone
(856) 256-4500 x3876
Cell
(856) 287-6293
Email

---
Eastern Region 2 Team Leaders:
Deleware: Crystal Lancour
Email:

District of Columbia: John Neral
Email:

Maryland: Bill Barnes
Email:

Maryland: Sue Vohrer
Email:

New Jersey: Joan Vas
Email:

Pennsylvania: Janet Caldwell
Email:

Pennsylvania: Jim Bohan
Email:

Pennsylvania: Jane Wiburne
Email:


---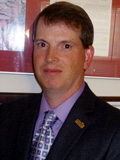 Eric Milou
Professor of Mathematics
News from the Eastern 2 Region
Eric Milou, Eastern 2 Regional Director
Spring 2013
As the 2012-13 school year moves to the spring, all of us at NCSM are preparing many exciting events including our Annual meeting on April 15-17, 2013 in Denver. The keynote address at the conference will be delivered Vicki Phillips, Director of Education, Bill & Melinda Gates Foundation. I hope to ...
In the era of high stakes testing, teacher accountability, and the common core standards, we are asked to do more than ever before. Let's together use the resources of NCSM to help navigate this sea of change and commit to working together to improve the teaching and learning of mathematics.
I am honored to serve the region as the NCSM Eastern 2 Director. Those who know me know my great passion for mathematics and my dedication to improving mathematics education. I have taught at Rowan University (NJ) since 1997 and had many opportunities to speak, collaborate, and work with NCSM members throughout the region. I look forward to serving the region in this leadership capacity. Please contact me anytime via email () with any questions.
View Full Calendar
Events Calendar for Eastern US 2