Regional Director, Western US 2
(2011-2014)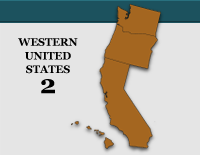 ---
California, Far West: American Samoa, Federated States (Guam, Marshall Islands, Micronesia, Northern Mariana Island, Palau Islands), Hawaii, Military AP: AFO/FPO, Oregon, Washington
---
Address
22258 Spring Hill Ln
Palo Cedro CA 96073
Phone
(530) 547-4115
Phone
(530) 524-2068
Email

---
Western Region 2 Team Leaders:
California-North: Stephen Asp
Email:

California-North: Gretchen Muller
Email:

California-North: Alison Nash
Email:

California-South: Diane Kinch
Email:

California-South: Lisa Usher-Staats
Email:

Hawaii: Stacie Kaichi-Imar
Email:

Hawaii: Mel Olson
Email:

Oregon: Nancy Drickey
Email:

Oregon: Mark Freed
Email:

Oregon: Patty Sandoz
Email:

Palau: Hadleen Medalarak
PO Box 1741
Palau, PW 96940

Washington: Barbara Anderson
Email:

Washington: Sandy Christie
Email:


---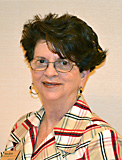 Hope Bjerke
Mathematics Education Consultant and Mathematics Coach
News from the Western 2 Region
Hope Bjerke, Western 2 Regional Director
Spring 2013
It appears to be a lovely Spring Day here in Northern California. The Weather Channel predicts temperatures in the high 70's, my Daffodils are out in force and the Tulip tree is beginning to bloom. It's too bad we still have the fury of ...
I am so exited about starting this new position with NCSM as Director for the Western Region 2. I look forward to meeting many of you at the Oregon Math Leaders Conference in McMinnville, Oregon, in August and at the Northwest Mathematics Conference in Portland, Oregon, in October. Living in the northern part of California gives me the opportunity to visit Oregon and Washington as well as to travel south to attend events in California.
When I became President-Elect of the California Math Council-North, several members of the CMC State Board encouraged me to join NCSM for the resources and opportunities to learn about leadership in mathematics education. I have found the organization to be much more than I expected. When I became a mathematics coach, I looked to NCSM for ideas and training. The opportunities I have had to learn have been powerful and productive.
View Full Calendar
Events Calendar for Western US 2