Regional Director, Western US 2
(2014-2017)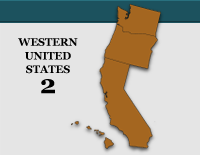 ---
California, Far West: American Samoa, Federated States (Guam, Marshall Islands, Micronesia, Northern Mariana Island, Palau Islands), Hawaii, Military AP: AFO/FPO, Oregon, Washington
---
Address
900 SE Baker St
McMinnville, OR 97128
Phone
(503) 883-2201
Email

---
Western Region 2 Team Leaders:
California-Central: Christine Roberts
Email:

California-North: Hope Bjerke
Email:

California-South: Diana Ceja
Email:

California-South: Annette Kitagawa
Email:

Hawaii: Seanyelle Yagi
Email:

Oregon: Mark Freed
Email:

Oregon: Patty Sandoz
Email:

Washington: Tami Matsumoto
Email:


---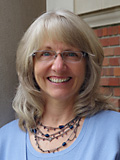 Nancy Drickey
Professor of Mathematics Education
News from the Western 2 Region
Nancy Drickey, Western 2 Regional Director
Winter 2016/2017
Congratulations to Kathlan Latimer for being elected to the NCSM board as our Western 2 Regional Director. Kathlan will begin serving her 3-year term at the conclusion of the April 2017 NCSM Annual Conference. I look forward to mentoring her and wish her the best as she begins her new role on ...
I am very excited to represent the Western 2 Region and look forward to getting to know members in California, Washington, Oregon, and islands in the Pacific. I believe that teaching is a rewarding but challenging occupation and that we all need the support and professional development that comes from organizations such as NCSM. It is easy to criticize our educational system but it is my hope that we can band together as math educators and leaders to find solutions that will help us achieve our ultimate goal of helping our students be successful.
For years I confessed that I was an NCTM junkie. I joined NCTM when I was a senior in college and started attending as many annual and regional conferences as I could afford. Usually I attended one conference a year but some years I went to the annual conference plus one or two regional conferences. I was hooked on being able to learn from others and learn what was new in the field of math education. Twenty years later at an NCTM conference, I asked a friend where she got her NCSM bag. She told me about this new opportunity to enrich my teaching by joining NCSM and attending their conferences. I attended NCSM the next year and loved the sessions and interactions with members at the various functions. I became hooked and have been going to NCSM conferences ever since, staying on for NCTM when I could afford to do so. I believe the NCSM conferences and materials are the best motivation and support for math teachers at all grade levels and for all types of math leaders. I am happy for the opportunity to give back to NCSM by serving on the board.
Caucus Conversations: Engaging Leaders
Oakland, CA 2016 Annual Meeting
Learn from members and share ideas with the 2016 Oakland Caucus attendees and the NCSM Board of Directors by visiting these sites:
Caucus Conversations: Engaging Leaders
Boston, MA 2015 Annual Meeting
View Full Calendar
Events Calendar for Western US 2