55th Annual Conference- Pre-Conference
55th NCSM ANNUAL CONFERENCE
Washington D.C.
Pre-conference sessions held October 28, 2023 from 1:00-5:00 pm
Enhance your NCSM conference learning experience by signing up to attend one of our special Saturday afternoon pre-conference sessions for leaders.
These pre-conference sessions are a great way to kick off your conference experience, network with other leaders and take a deeper dive into our recent work and Essential Actions Series from NCSM.
Session 1: Mirrors and Windows: Why Culturally Relevant Leadership Matters
Culturally relevant leaders who advocate and expect high-quality equitable mathematics teaching and learning for every child. This requires mathematics leaders to make commitments to themselves, their colleagues, and others. In this session, participants will learn specific actions leaders can take that will help them advocate for culturally relevant teaching practices in their sphere of influence.
Presented by: Dr. Erin Lehmann and Dr. Pam Seda, NCSM Professional Learning Directors
Dr. Erin Lehmann, is an Assistant Professor and Superintendent Program Coordinator of Educational Leadership in the School of Education at the University of South Dakota. In this role, she has spent the last four years leading instructional improvement in the areas of leadership, teaching, and student learning. Before working in higher education, she spent more than 20 years in public education as an elementary teacher, mathematics teacher, mathematics coach, curriculum specialist, and principal. She has authored, Teaching Mathematics Today 2nd ed., co-authored, Instructional Leadership in Mathematics Education, as well as numerous articles. She served as NCSM's Journal of Mathematics Educational Leadership (JMEL) Editor from 2019-2022 and is currently the Professional Learning Director with NCSM. She has been very fortunate to have worked with people who were always passionate about mathematics as well as leadership. There is a sense of mathematical unitedness when educators are working towards doing what is right for students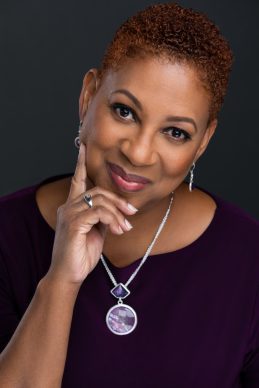 Dr. Pamela Seda is an educational consultant in Atlanta with over 30 years of educational experience. She is the owner of Seda Educational Consulting, creator of the VANG Math Card Game, and co-author of Choosing to See: A Framework for Equity in the Math Classroom. Dr. Seda has been a high school mathematics teacher, instructional coach, college instructor, and district math supervisor. Dr. Seda is committed to changing how students experience mathematics, especially those from marginalized groups, and advocates for mathematics instruction that develops all students as mathematical thinkers and problem-solvers.
Session 2: The Liberating Experience of Mathematical Freedom
Youcubed summer camps have now been taught across the US and in 4 different countries, giving students who attend a major boost to their understanding and achievement. The experience of pure mathematical freedom – investigating ideas and seeing mathematical connections, without any of the pressures of school, is liberating for students. In this session you will feel this freedom yourself, getting a taste of the summer camp experience, as you see, create, and experience mathematical connections in new ways.
Presented by: Jo Boaler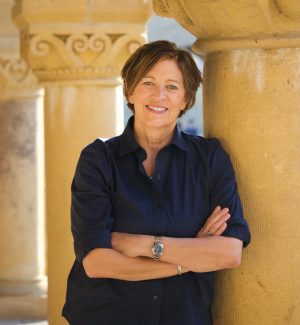 Dr Jo Boaler is the Nomellini & Olivier Professor of Education at Stanford University. Former roles have included being the Marie Curie Professor of Mathematics Education in England, and a mathematics teacher in London comprehensive schools. She is author of 18 books, numerous articles and a White House presenter on women and girls. Her latest book is called: Limitless Mind: Learn, Lead and Live without Barriers and is published by Harper Collins. She co-founded www.youcubed.org to give teachers, parents and students the resources they need to excite students about mathematics. She is one of the writing team for the proposed Mathematics Framework for the state of California, co-leading a K-12 Data Science Initiative and was named as one of the 8 educators "changing the face of education" by the BBC.
Online registration is now open.