Kay Gilliland Gallery of Awardees
Congratulations to Eden Badertscher, the 2018 Kay Gilliland Equity Lecture Awardee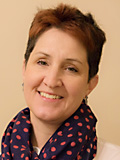 Eden Badertscher will deliver the Kay Gilliland Equity Lecture titled "Empowering Teachers to Disrupt Racial Inequities: The Fundamental Praxis of Becoming a Change Agent" at the 50th NCSM Annual Conference in Washington DC. It will be held Tuesday, April 24, 2018 at 11:15 am.
Kay Gilliland Equity Lecture
As we consider how to best serve students of color in school mathematics-students who have been overwhelmingly under-served by that system-it will take a resolute commitment to praxis and to growing teachers. As a learning system, school mathematics has done poorly at a providing equitable learning opportunities. In practice, "solutions" have been rather technical or have been top-down with only minimal support to the teacher to carry out the solution. As a system, we need to reconceive of mathematics teaching as a continuous learning enterprise and of teachers as change agents in that enterprise, not just implementers of policy and/or solutions. I will share a developmental process of empowering teachers to disrupt systemic racial inequities that we use in our work. The process begins with self-study-in-context and builds to enacting an informed, reflective, systematic action plan. This process-Acknowledge, See, Speak & Act-was developed collaboratively by the Designing for Equity by Thinking in and about Mathematics (DEbT-M) networked community. The partnership's name echoes Gloria Ladson-Billings' argument, and our community stance, that we owe children of color an education debt. Grounding principles of the DEbT-M community-whose primary goal it is to reduce systemic opportunity gaps experienced by children of color in mathematics classrooms-will also be shared.
A senior project director at EDC, Badertscher has spent her career working to close opportunity gaps in mathematics education and ensure that it promotes the proficiency of all students. She has extensive expertise in teacher education, mathematics curriculum and professional development, alignment with standards, and advancing effective mathematics instruction in urban school districts.
Kay Gilliland
The National Council of Supervisors of Mathematics is an organization whose membership is made up of leaders in the field of mathematics education. One of those members who gave especially of her time and energy was Kay Gilliland. Mills College and EQUALS gave her the courage and the skills to work for equity in mathematics for all students, especially low-income, black, Latino, and indigenous peoples. NCSM enabled her to learn and work locally, nationally, and internationally to improve the teaching and learning of mathematics. Kay Gilliland was a vibrant and service-oriented President of NCSM and served as a conscientious editor of the NCSMs newsletter for more than seven years. In all of her work, Kay promoted a focus on equity in mathematics education.
Each year, NCSM members take time out to nominate and honor a leader in mathematics who has made the same kind of unique and dedicated contribution to mathematics education as Kay Gilliland.
If you are a current NCSM member, consider nominating a worthy candidate.
Previous Kay Gilliland Equity Lecture Award Recipients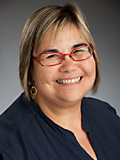 2017
Florence Glanfield

"Learning About Equity in Mathematics Education through the Lens of Indigenous Perspectives"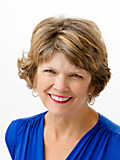 2016
Cathy Seeley

"Visibly and Invisibly Helping Every Teacher Help Every Student Achieve"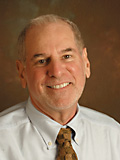 2015
Uri Treisman

"Ensuring That College and Career Readiness Standards Lead to College and Career Readiness"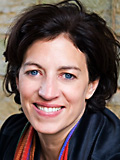 2014
Jo Boaler

"Cutting Through the Smoke Screen: Erasing Mathematics Inequality Through Research and Action"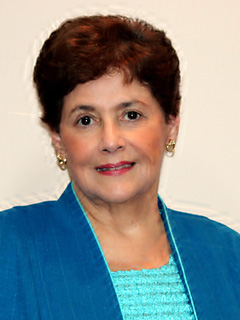 2013
Miriam Leiva

"Equity for Each Learner: Equitable Practices to Engage and Build Student Mathematical Knowledge."