Marketing and eNews Editor
(2017-2019)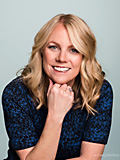 Mona Toncheff
AZ Mathematics Partnership
Project Manager
Phoenix, AZ
I have had the privilege of being on the NCSM board in several positions over the past 7 years and I am looking forward to my new role. My passion for NCSM began when I attended my first conference in Philadelphia in 2004. I went to the conference as a "newbie" and left as a leader, wanting more. My mathematics leadership experience has been cultivated through the relationships I have established and professional learning in which I have participated as an NCSM member. I am currently a project manager for AZ Mathematics Partnership and was formerly the mathematics content specialist for Phoenix Union High School District in Phoenix, Arizona. I truly enjoy being in the classroom coaching teachers and collaborating with teams as we dive into focused conversations regarding teaching and learning.
Collaboration is the strength of NCSM, and I am committed to providing support to mathematics teachers and leaders to achieve equity and excellence for all students and teachers. As the Marketing Chair, I will continue this legacy of collaboration. Communication is critical; therefore, I will strive to keep all members up-to-date through multiple modalities. The future of mathematics education will rely on shared leadership across all educational roles as we strive to ensure a deeper level of mathematical understanding.
Before taking on the mathematics specialist position in the curriculum division, I was a classroom teacher for 12 years in Phoenix Union High School District. I was "sanctioned" as a teacher of freshman because if you are successful with freshman you become a life-long 9th grade teacher. My last two years in the classroom were transformed by working on a collaborative team in a professional learning community. This team with an amazing group of teachers who were willing to be reflective, challenge status quo, and aim for improved student achievement. We were an effective collaborative team with a vision for equitable learning experiences. The team's individual strengths were cultivated and the work of the team was focused on building the collective capacity of the entire team.
Because of this experience, I decided to share my knowledge with 200+ teachers across the district and took on the role of Math Content Specialist. In the first month of the new job, Tim Kanold, a consultant with our district told me about NCSM and encouraged me to attend the annual conference in Philadelphia. Since that first conference in 2004, each conference or leadership academy I have attended has been a rejuvenating moment during the school year to push me to the next level of clearly articulated curriculum, researched-based instructional practices, and highly engaging assessment practices. Without the support of my colleagues and the leadership from NCSM and its members, my work in PUHSD would have definitely been more challenging. NCSM continues to support me as a leader and I am grateful for the relationships that have been created, the continuous collaboration and the strong community of leaders who are striving for increased student achievement for each and every learner.