Regional Director, Central US 1
(2016-2019)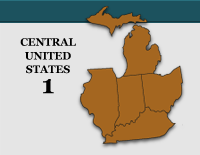 ---
Illinois | Indiana | Kentucky
Michigan | Ohio
---
Address
Allegan Area Educational Service Agency
310 Thomas St.
Allegan, MI 49010
Phone
(269) 512-7713
Twitter
@jgauthier13
Email

Website
www.whatsupwithmath.com
---
Central Region 1 Team Leaders:
Illinois: Edna Bazik
Email:

Illinois: Steven Shadel
Email:

Indiana: Tim Blom
Email:

Kentucky: Amy Herman
Email:

Michigan: Gerri Devine
Email:

Michigan: Kathy Dole
Email:

Michigan: Anne Marie Nicoll-Turner
Email:

Ohio: Greta S. Robinson
Email:


---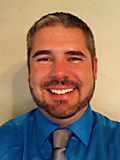 Jason Gauthier
Mathematics Education Consultant
News from the Central 1 Region
Jason Gauthier, Central 1 Regional Director
Fall 2017
First of all, welcome back to another school year! I hope all of you find yourselves extra motivated this year. I know I do. Just a couple of announcements to start us off: I'm excited that we are hosting an NCTM Regional Conference in our region this fall. More than that, on the day before the NCTM Regional, NCSM will be hosting a Fall Leadership Seminar! This high quality professional learning opportunity is ...
Engaging committed mathematics education professionals at every level is one of the joys of my job. We live in a challenging but exciting time for mathematics education that requires committed, focused leadership at all levels moving forward. In thinking about the work ahead of us, I always try to keep a piece of sage advice in mind:
"People cannot do what they cannot envision.
People will not do what they do not believe is possible.
People will not implement what they do not understand.
People are unlikely to do well what they do not practice.
People are unlikely to show much progress without feedback.
People's efforts are unlikely to be sustained without collaboration."


It's TIME: Themes and Imperatives for Mathematics Education, p. 9




If we can work together, keeping all of these things in mind, then we can truly achieve great things as a community.
I joined NCSM shortly after I left the classroom to become a county-level math consultant. That year I went to my first NCSM conference, which, coincidentally, was the first national conference I had ever attended. I flew to Denver and attended with some of my new colleagues from Michigan and was completely amazed by what I experienced. I heard things that I'd never considered before, things that inspired me, things that I did not exactly agree with, and ideas that pushed my thinking to new levels. From that point forward I was hooked. I knew that I needed to get involved and stay involved.
NCSM is the organization I go to for my personal professional development. It is a place that pushes my thinking and exposes me to experts and visionaries at all levels. I was able to meet some of the authors I had read in my graduate and teaching work and even discuss their ideas with them. These are the kinds of opportunities that are available at NCSM events. NCSM is full of committed, hardworking, hard thinking people who will help me continue to learn and grow. It has been and continues to be one of the most valuable professional and personal experiences I have ever had. I enjoy the work I do on a daily basis, and I enjoy the work I do for NCSM as well. It helps me believe that I am making a difference and gives me hope that I might be able to help others make a difference as well.
2017 Annual Meeting, San Antonio, TX