Regional Director, Central US 2
(2017-2020)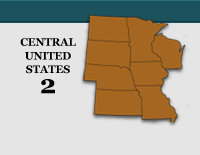 ---
Iowa, Kansas, Minnesota, Missouri, Nebraska, North Dakota, South Dakota, Wisconsin
---
Address
9955 Morning Glory Ct.
Summerset, SD 57718
Phone
(605) 431-0216
Email

---
Central Region 2 Team Leaders:
Iowa: Vicki Oleson
Email:

Iowa: Lynn Selking
Email:

Kansas: Yvonne Spalding
Email:

Kansas: Sara Frisbie
Email:

Minnesota: Pamela Richards
Email:

Minnesota: Karen Hyers
Email:

Missouri: Marilyn Cannon
Email:

Missouri: Anthony Scoles
Email:

Nebraska: Josh Males
Email:

North Dakota: Cathy Williams
Email:

South Dakota: Sharon Rendon
Email:

South Dakota: Jamalee Stone
Email:

Wisconsin: Becky Walker
Email:

Wisconsin: Karin Lange
Email:


---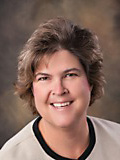 Sharon Rendon
Mathematics Consultant
Coaching Coordinator, CPM Educational Program
News from Central 2 Region
Sharon Rendon, Central 2 Regional Director
Winter 2017/2018
Welcome to Winter Central 2 Region, even though the weather has not quite yet told us it is winter. It has been a busy fall and it was great to connect with some of you in Kansas and ...
NCSM is the organization that I feel is most valuable for my current work. When I need resources or reassurance for my professional development sessions, I turn to NCSM for the pertinent information. This amazing community of learners and leaders in the field of mathematics is an organization that supports my own learning and leading. The NCSM conference continually provides me with opportunities to collaborate with others working in the field. I am grateful to those leaders who remain involved as we shape the future of mathematics education collectively.
I became a member of NCSM when I first became a mathematics coach. My supervisor handed me a PRIME leadership book and said "Lets figure out what this coaching role looks like in the area of mathematics." From that point on I found numerous resources and relationships which formed the foundation for my leading in the area of math education. NCSM has been the main key in the development of my role as district math coordinator.
2017 Annual Meeting, San Antonio, TX
View Full Calendar
Events Calendar for Central US 2