Regional Director, Canada
(2015-2018)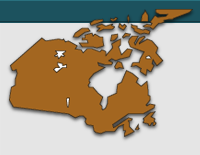 ---
Alberta, British Columbia, Manitoba, New Brunswick, Newfoundland, Northwest Territories, Nova Scotia, Nunavut Territory, Ontario, Prince Edward Island, Quebec, Saskatchewan, Yukon Territory
---
Address
District Education Centre
14033 - 92 Avenue
Surrey, BC Canada V3V 0B7
Twitter
@314Piman
Email

---
Canadian Region Team Leaders:
Alberta: Debbie Duvall
Email:

Alberta: Marj Farris
Email:

Atlantic: Megan Snow
Email:

British Columbia: Janice Novakowski
Email:

Manitoba: Dianne Soltess
Email:

Ontario: Peter Saarimaki
Email:

Quebec: Cheryl Cantin
Email:


---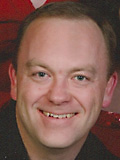 Marc Garneau
K-12 Numeracy Helping Teacher
Surrey School District, BC
RSS
News from the Canada Region
Marc Garneau, Canada Regional Director

Keep up to date with Canadian regional news on my Regional News - Canada Blog. I've recently posted information about the upcoming NCSM Conference, as well as a looking back at the OAME Leadership Conference.
I'm thrilled to represent Canada, and I very much look forward to building stronger links across the country. Colleagues and friends, those which I already have and new ones to come, we have much to celebrate about the great work being done and learning taking place. No doubt we all face challenges as well, and together we can make a difference, especially with the leadership and support provided through the NCSM. We've been blessed to have great NCSM representatives in the past. Carole Matsumoto is a passionate advocate for Canadians as well as all mathematics educators. She will be greatly missed in this role, but I will strive to continue the great work she was doing.
As much as I am encouraged by curricular reforms that shift the focus from learning about mathematics to students learning by doing mathematics, real change begins in the classroom and teachers need support - not just about the how, but about the why. The NCSM has a very important and effective role to support leaders so they can support teachers. We also need to advocate to the public for our learners - they can all be successful in mathematics if we value process and sense-making.
Back in the summer of 2001, I had just started my term as Vice-President of the BC Association of Mathematics Teachers (BCAMT) and I went to an NCTM Leadership Conference in Winnipeg, Manitoba. It was my first exposure to the bigger picture and the bigger conversations, which were not so unlike our own local ones. Sharing successes and challenges with my Canadian colleagues, it was a huge eye-opener to me about how much professional collaboration on a larger-scale is needed. I had attended a few NCTM conferences before my first NCSM conference in 2009. Supporting my leadership roles in my district and province, the wealth of wisdom and the passion of the educational leaders at that conference inspired me - I've been an NCSM member ever since. I have greatly benefitted from the resources available from the NCSM and the sessions I have attended, but ultimately the real value comes from the people I meet and connect with.
2017 Annual Meeting, San Antonio, TX
View Full Calendar
Events Calendar for Canada