Regional Director, Eastern US 1
(2016-2019)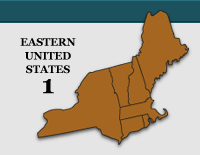 ---
Connecticut, Maine, Massachusetts, Military AE: APO/FPO, New Hampshire, New York, Rhode Island, Vermont
---
Address
Falmouth Middle School
52 Woodville Road
Falmouth, ME 04105
Cell
(207) 939-9318
Twitter
@towlemath
Email

---
Eastern Region 1 Team Leaders:
Connecticut: Maria Diamantis
Email:

Maine: Jenny Jorgensen
Email:

Massachusetts: Rebecca Poulo
Email:

New Hampshire: Judy Curran Buck
Email:

New York: Beryl Szwed
Email:

New York: John Wolfe
Email:

New York: Suzanne Libfeld
Email:

Rhode Island: Catherine Boutin
Email:

Vermont: Julie Conrad
Email:

Vermont: Lara White
Email:


---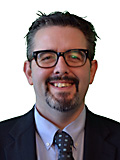 Shawn Towle
Middle School Mathematics Teacher and Consultant
News from the Eastern 1 Region
Shawn Towle, Eastern 1 Regional Director
Winter 2017/2018
Greetings to all NCSM members from Connecticut, New Hampshire, New York, Maine, Massachusetts, Rhode Island, and Vermont! It has been a busy fall in E1 and there are some great learning events coming up. With the support of an amazing team of state team leaders, we have been getting the word out about ...
Improving student learning and achievement in mathematics has been a career-long goal for me as a classroom teacher and leader. NCSM's vision and mission statements, Prime Leadership framework and It's Time, have been my guides in my own development and learning about leadership in mathematics education.
Working to continue to build and support a connected community of mathematics leaders throughout Eastern Region 1 is very exciting! The vision of NCSM is to "ensure that every student in every classroom has access to effective mathematics teachers, relevant curricula, culturally responsive pedagogy and current technology." NCSM has a wealth of resources to support present leaders in their work and to develop the capacity of future leaders in mathematics education to achieve this shared vision. I will use my opportunity as regional director to connect mathematics leaders to the rich resources and learning opportunities NCSM provides.
I have been a middle school mathematics teacher in Maine for the past 25+ years. I have served in a variety of math leadership roles in my school, district and state and am a Past President of the Association of Teachers of Mathematics in Maine (ATOMIM). In addition to my classroom teaching, I am an adjunct instructor at the University of Southern Maine in mathematics education. Most recently, I served as Chair of the Affiliate Relations Committee for NCTM and represented Eastern Region 1. I'm excited to continue my regional work as the Eastern 1 Regional Director for NCSM.
I joined NCSM in 2007 at the recommendation of a colleague and attended my first NCSM Annual Conference in Salt Lake City in 2008. Boy am I glad that I did! I was motivated and inspired by the conference experience and haven't missed one since. NCSM continues to support my professional work in mathematics education leadership and is my go to organization for the very best quality mathematics leadership resources. Whether I am delivering professional learning workshops for teachers, mentoring pre-service and in service teachers, or working on improvements to my own instructional practices with middle schoolers, NCSM supports and focuses my own professional learning.
My first volunteer experience with NCSM was at the Washington, DC conference where I helped prep materials and stuff bags prior to the conference, I moved on to helping out at registration and ultimately volunteered to be a state team leader for Maine. Through these activities I have met truly wonderful people and have built my own professional learning network. over the years. From 2011-2016, I have served as volunteer web-editor and have worked with a great team to make improvemeets to the website and social media (Facebook, Twitter etc.) for NCSM. Through my own volunteering and encouraging others to volunteer their time and talents, I hope to give back to an organization that has meant so much to me and my own development as a mathematics teacher and leader.
2017 Annual Meeting, San Antonio, TX
View Full Calendar
Events Calendar for Eastern US 1