Regional Director, Eastern US 2
(2017-2020)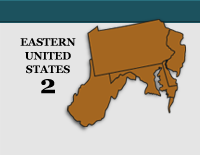 ---
Delaware, District of Columbia, Maryland, New Jersey, Pennsylvania, West Virginia
---
Email

---
Eastern Region 2 Team Leaders:
Delaware: Crystal Lancour
Email:

Delaware: Jamilla Riser
Email:

District of Columbia: Michael Barnhart
Email:

Maryland: Ed Nolan
Email:

Maryland: Andrew Todd
Email:

New Jersey: Jill Perry
Email:

New Jersey: Dianna Sopala
Email:


---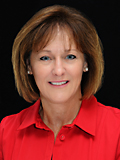 Sue Vohrer
Education Associate, Delaware Department of Education
News from the Eastern 2 Region
Sue Vohrer, Eastern 2 Regional Director
Winter 2017/2018
Thinking about….the assignment gap. Assignment gap? What is that? Most teachers view assignments as work given after a concept is taught. While this part of a lesson should be planned with as much care as the instructional portion of the lesson, it is usually the part of the lesson that receives the least amount of preparation. According to Laura Varlas ...
The National Council of Supervisors of Mathematics provides outstanding support to mathematics leaders across the county, and continues to be forward thinking and innovative....The PRIME Leadership Framework and It's Time point all leaders in the correct direction for providing high quality mathematics education for all students. My goal is to promote the four Leadership Principles of Equity, Teaching and Learning, Curriculum, and Assessment in order to create dynamic learning environments for all students.
Yes….it was those brightly colored conference bags that piqued my interest! At my first NCTM Annual Conference, I saw many people with these bags, so I started asking, "What is NCSM? How can I get involved?" As a rookie mathematics resource teacher the following year, I was able to attend a NCSM Conference, I received my own brightly colored bag, and was amazed by the amount of professional learning that I gained. As a result, I continued to attend NCSM functions, and became very involved in our local organizations, the Maryland Council of Supervisors of Mathematics and the Maryland Council of Teachers of Mathematics. I am happy to be a part of this amazing organization that continues to create impact through the work that is done each year.
2017 Annual Meeting, San Antonio, TX
View Full Calendar
Events Calendar for Eastern US 2