Regional Director, Southern US 2
(2016-2019)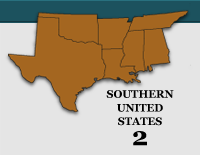 ---
Alabama, Arkansas, Louisiana, Mississippi, Oklahoma, Tennessee, Texas
---
Address
PO Box 190813
Dallas, Texas 75219
Phone
(713) 454-3919
Email

---
Southern Region 2 Team Leaders:
Alabama: Cliff Allred
Email:

Alabama: Beverly Kime
Email:

Arkansas: Leandra Cleveland
Email:

Arkansas: Kim Hughes
Email:

Arkansas: Cara Cates
Email:

Louisiana: Latrenda Knighten
Email:

Mississippi: Brian Buckhalter
Email:

Oklahoma: Robbyn Glinnsman
Email:

Oklahoma: Linda Hall
Email:

Tennessee: Pam Stidham
Email:

Tennessee: Eddie Keel
Email:

Texas: Traci Ziebarth
Email:

Texas: Katey Arrington
Email:

Texas: Kathi Cook
Email:


---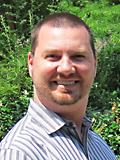 Paul D. Gray, Jr., Ed.D.
Chief Curriculum Officer
Cosenza & Associates, LLC
News from the Southern 2 Region
Paul Gray, Southern 2 Regional Director
Winter 2017/2018
Mathematics leadership is on the move in Southern 2 this winter! For this quarterly web update, our state team leaders within the region are excited to report what's going on in their states. I share their excitement since there are a lot of projects and initiatives going on in our region that we can all learn from. Make sure that you take a look at the NCSM Calendar of Events for ...
I am very excited about serving on the NCSM Board of Directors as the Regional Director for the Southern 2 region. I have taught in both Texas and Oklahoma and have led mathematics instructional programs at the district, regional, and state level. Serving in leadership roles in several professional organizations in Texas has taught me how valuable organizations like NCSM and our state affiliates are for mathematics education leaders who are serving our teachers and students in the trenches every day. I look forward to collaborating with my colleagues across the Southern 2 region to both share what we have learned from our experiences and learn from our colleagues around the region and the nation.
As a beginning teacher, my colleagues in Oklahoma taught me how important it is to join and belong to our professional organizations. As a classroom teacher in graduate school, I learned about the importance of joining NCTM. When I became a mathematics specialist at the regional level, a trusted colleague encouraged me to join NCSM, and I am glad that I took her advice. NCSM provides resources for mathematics supervisors that are not provided by any other organization. Workshops provide the opportunity to network with colleagues and generate solutions to common problems. Print and digital resources provide exemplar activities that we can use with our teachers. Publications such as the NCSM Journal or the It's TIME framework provide structures through which we can develop and sustain instructional programs in our own district or organization.
Being a member of NCSM makes me feel like I belong to an important organization that is making a difference in the lives of mathematics education leaders, teachers, and students. Together, we can not only learn from each other, but also speak with a unified voice about what we know to be true about successful mathematics education programs. Our nation's founding fathers coined the phrase e pluribus unum to represent the different colonies coming together to form one nation. NCSM provides the opportunity for mathematics education leaders from across the country, who are developing, implementing, and leading so many individual mathematics instructional programs, to come together and become one group of professional who support one another and work together to make sure all of our teachers and students have equitable access to meaningful, high-quality mathematics.
2017 Annual Meeting, San Antonio, TX
View Full Calendar
Events Calendar for Southern US 2