2020 NCSM Virtual Conference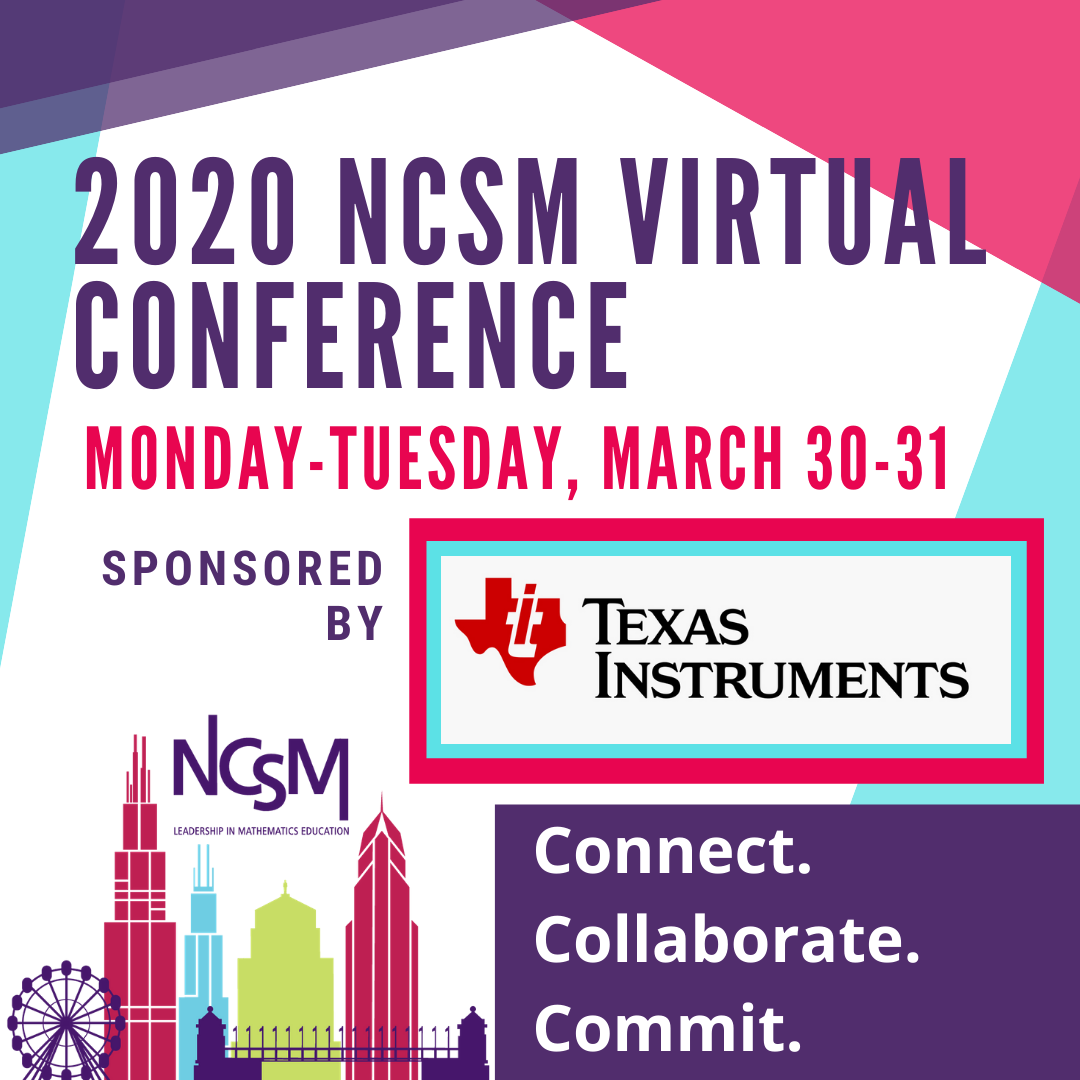 2020 NCSM Virtual Conference
Monday-Tuesday, March 30-31. 2020
Due to concerns over the coronavirus, we have cancelled the 52nd NCSM Annual Conference. However, through our continued partnership with our sponsor, Texas Instruments, we are hosting a FREE virtual conference to provide you with a unique opportunity to CONNECT. COLLABORATE. and COMMIT as we continue to support mathematics teaching and learning.
We invite you to join us for this special 2020 NCSM virtual opportunity on Monday-Tuesday, March 30-31, starting at 10 a.m. Central / 11 a.m. Eastern.
Virtual Conference Resources
Review sessions you missed. We have listed the title and speakers for each offered session for Monday and Tuesday.