NCSM Summer Leadership Academy 2022
Bold Mathematics Leaders: NCSM 2022 Summer Leadership Academy
Equity in Action: Leveraging Your Sphere of Influence
Summer Leadership Academy 2022 Agenda  
June 27-29, 2022 
 Sheraton Inner Harbor Hotel
300 South Charles Street
Baltimore, MD 21201
8:30-4:30 EDT
For PK-16 mathematics education leaders, teams and individuals
Here are the Essential Questions we will be answering over the three days of learning;
How will we ensure equitable practices through instructional leadership and coaching in order to improve student access and achievement in mathematics?
For students – How will we Advocate for equitable practices to increase student access and achievement for each and every learner?
For teachers – How will we Empower teachers to leverage a shared vision focused on equity for mathematics instruction and build collective efficacy with content and pedagogical knowledge?
For leaders – How will we

Design

, implement, and Monitor structures to ensure equitable practices at the classroom, school, and systemic levels through instructional leadership and coaching?
For All – How do we challenge unproductive beliefs in order to strengthen student identities and improve student outcomes?
Registration includes the following resources:
NCSM Essential Actions: Framework for Leadership in Mathematics Education
A resource packet of the materials for the three days of learning
Join us as an individual or bring your team to expand your professional learning network while working virtually using the wealth of materials provided to develop a strategic plan personalized to your vision for math instruction and coaching. Mathematics leaders will leave equipped to develop a shared vision for mathematics instruction, implement high leverage teaching strategies, develop coaching structures, and monitor student learning for ALL students through an equity lens. If you are a teacher leader, coach, department chair, administrator or supervisor you won't want to miss out on these three days of learning!
NOTE: Space is limited for the  2022 Summer Leadership Academy.
The housing block closes June 1, 2022.
| | | |
| --- | --- | --- |
| | Date | Times |
| Day 1 | Monday, June 27, 2022 | 8:30 AM (EDT) to 4:30 PM(EDT) |
| Day 2 | Tuesday, June 28, 2022 | 8:30 AM (EDT) to 4:30 PM(EDT) |
| Day 3 | Wednesday, June 29, 2022 | 8:30 AM (EDT) to 3:15 PM(EDT) |
Downloads
Save the Date Flyer
Summer Leadership Academy Agenda
Justification Toolkit
Who Should Attend:
Aspiring and/or current mathematics leaders and coaches who want to:
Focus on creating equitable mathematics classrooms and structures
Advocate for equitable practices in mathematics teaching and learning
Challenge unproductive beliefs through self reflection and coaching conversations
Enhance coaching skills and grow as a professional through networking
Bring a Team!
Teams are especially encouraged to attend, as the Summer Academy provides an extraordinary opportunity to collaborate on site work to identify next steps for coaching goals for the 2022-2023 school year.
Teams of teachers and leaders will find the academy especially powerful.

Team registration rates provide a perfect incentive for teams to attend.

Every individual will leave inspired, motivated, and prepared for 2022-2023

Academy presenters will provide the guidance, time, and tools for teams (and individuals) to work together to create school wide visions and plans for math instruction.

While everyone will leave the academy with a plan tailored to implement change, teams will leave with a common plan they can implement together.
NCSM Federal Tax ID: 39-1556438
Registration Payment Options
You may register online, by fax, or by mail.
Register online for the Summer Leadership Academy.
You may pay for registration by check, purchase order, or credit card: MasterCard, Visa, or Discover. You may only use a check or Purchase Order if you are mailing your registration by way of the US Mail. Please note: If registering by purchase order, payment is due one week prior to the academy you plan to attend. NCSM does not accept purchase orders for membership dues.
Registration Fees
Individual Rate

Early** 2/22/2022 to 5/31/2022

Advance** 6/02/2022 to 6/20/2022

Onsite**: Subject to availability

NCSM Member
$375
$425
$475
Non-Member (includes membership)
$450
$500
$550

Team Rate

 

 3 or more people

Early** 2/22/2022 to 5/31/2022

Advance** 6/02/2022 to 6/20/2022

Onsite**: Subject to availability

NCSM Member
$350
$400
$450
Non-Member (includes membership)
$425
$475
$525
**Registering After Registration Deadlines
NCSM academies do fill completely before deadlines, so register promptly. NCSM will accept registrations on a space available basis.
Please contact NCSM Office (303-317-6595) to check availability. Registration is not guaranteed until your payment is received.
Registration Confirmation
You will receive an email confirmation, which will serve as a receipt if you've included an email address in your profile. Allow 2-3 weeks for processing. Registration becomes effective only when payment is received. If you have not received your registration confirmation within a week of the academy you've registered for, call NCSM Office at (303) 317-6595.
Cancellation and Refund Policy
Seminars registration is nonrefundable.
Housing
The housing block closes June 1, 2022.
Attendees can book their stay at the room rate of  $139.00 per night and can be booked using the following link 
Paul Gray, Jr.
NCSM President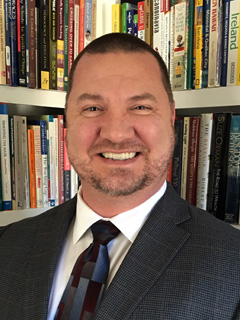 Paul Gray currently serves as the Chief Curriculum Officer for Cosenza & Associates, LLC, in Dallas, Texas. Now in his 26th year in education, Paul taught mathematics and science to junior high school students in Chickasha, Oklahoma, and high school students in Houston, Texas, and has been a mathematics leader at the district and regional levels. He has also collaborated with and led writing teams for multiple print and digital instructional materials for K-12 mathematics, including Algebraic Reasoning, the only textbook adopted by the Texas State Board of Education in 2017 for the high school mathematics course, Algebraic Reasoning. 
Paul holds a bachelor's degree in meteorology from the University of Oklahoma, a master's degree in mathematics education from the University of Houston, and a doctorate in curriculum and instruction from the University of Houston.  He has also served on the boards of directors for several professional organizations, including the Conference for the Advancement of Mathematics Teaching (CAMT), Texas Association of Supervisors of Mathematics (TASM), and the Texas Council of Teachers of Mathematics (TCTM). Paul is also a TCTM Past President (2008-2010).
A 7th generation Texan, Paul, and his husband currently reside in Dallas, Texas, and enjoy spending time in their own slice of paradise known as Provincetown, Massachusetts.
@Dr_PaulGray
Jenny Novak
NCSM Professional Learning Director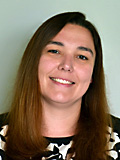 Jennifer Rose Novak is currently the Director of Curriculum, Instruction, and Assessment for Howard County Public Schools in Maryland. As curriculum director, she provides leadership in the implementation of standards-based curriculum, instruction, and professional learning for teachers and administrators. In her twenty years of service in public education, Jenny has served as a mathematics teacher, instructional coach, curriculum developer, author, and mathematics coordinator in Howard County, as well as a mathematics education associate for the Delaware Department of Education.
Supporting teacher growth and leadership development through coaching and professional learning is a passion for Jenny. She has designed and delivered a variety of professional learning experiences to support mathematics leaders, coaches, and administrators as critical leaders in mathematics education. She has also served as an adjunct professor for graduate courses for mathematics instructional leadership at McDaniel College and UMBC.
Jenny has served on a number of organizational boards, including MATHCOUNTS (2016-2019), the Delaware Mathematics Coalition (2016-2018), and the Maryland Council of Teachers of Mathematics (2009-present), for which she served as president (2015-2017). She is currently serving as one of the NCSM Professional Learning Directors (2019-2021).
Jenny earned a bachelor of science in mathematics with a concentration in secondary education from Towson University, and a master's in curriculum and instruction from McDaniel College.
@jennynovak89
Pam Seda
NCSM Professional Learning Director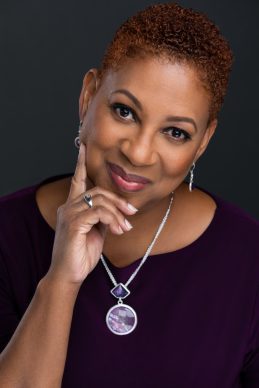 Dr. Pamela Seda is a veteran math educator with over 30 years of experience.  She is the owner of Seda Educational Consulting, creator of The VANG Game math card game, and co-author of the book, Choosing to See: A Framework for Equity in the Math Classroom. She has held various positions in math education including high school math teacher, instructional coach, college math instructor, and district math supervisor.  Dr. Seda currently serves as the Treasurer for the Benjamin Banneker Association and the NCSM liaison for the Georgia Council of Supervisors of Mathematics (GCSM). Dr. Seda is passionate about changing how students experience mathematics, especially those from marginalized groups, and advocates for mathematics instruction that develops all students as mathematical thinkers and problem-solvers.
Pam earned a bachelor of arts in mathematics education from University of South Florida, a master's in mathematics education from Georgia State University, and a Ph.D. in Teaching and Learning with a concentration in Mathematics Education from Georgia State University.
@pamseda1