NCSM Bold Leadership Summit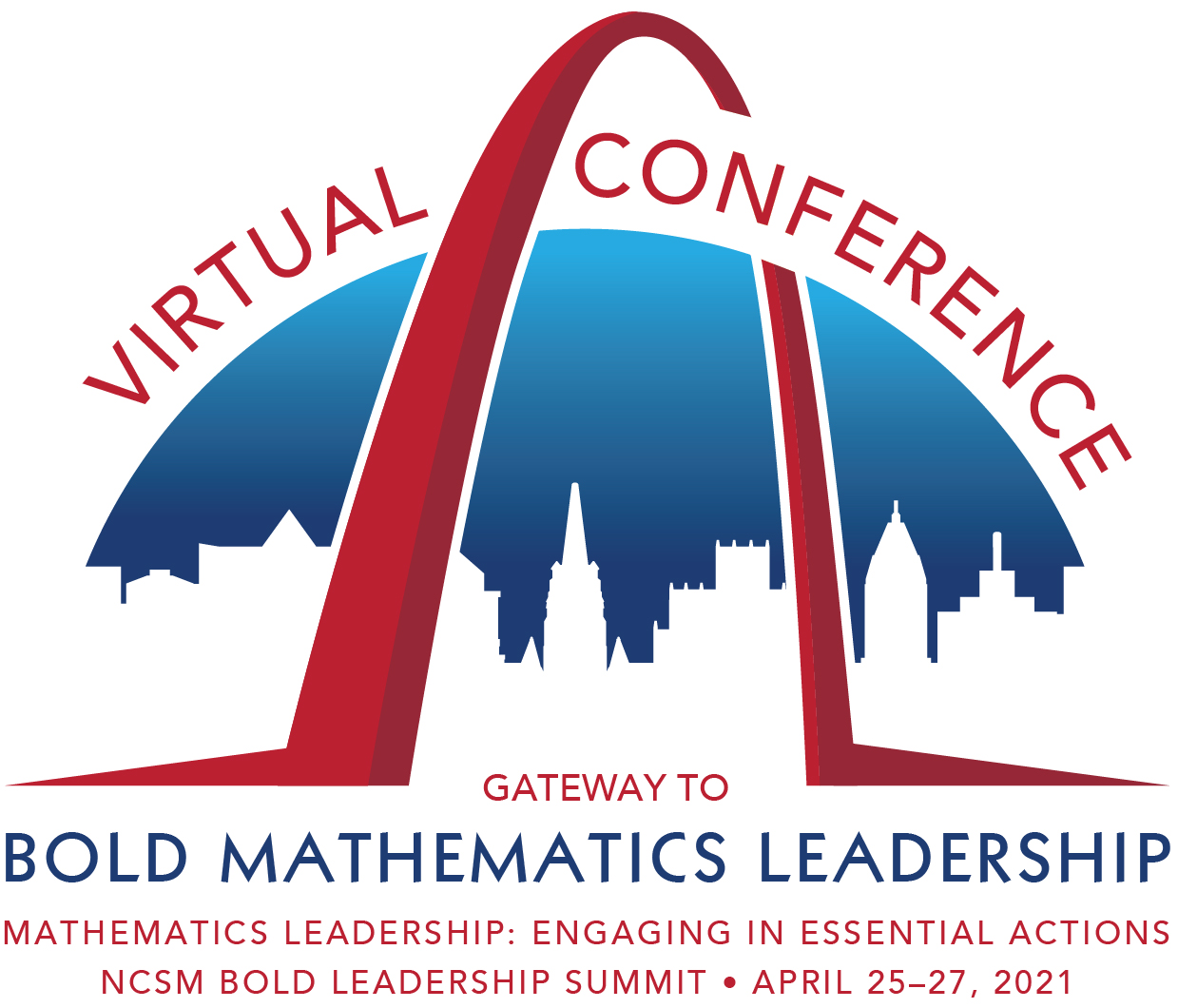 VIRTUAL: 

NCSM Bold Leadership Summit
Mathematics Leadership: Engaging in the Essential Actions
April 25-27, 2021
Virtual Conference
The NCSM Bold Leadership Summit event will move mathematics leaders beyond defining the issues and problems facing us, toward taking bold actions to improve the mathematics education of our students. It is different from any event NCSM has ever hosted and you will not want to miss it.
We have a powerful set of presenters and every participant will hear all of the major speakers. Participants will be grouped in four categories; coaches, elementary leaders, secondary leaders and district leaders. When registering, select which group(s) most resonates with your current position. The presenters will provide examples targeted to the specific audience.
The NCSM Summit goes beyond simply listening to speakers. There will be multiple special features including Design Time, You-do-You time, Question and Answer sessions, opportunities for you and your team to share ideas and learning, with an unconference and much more. The virtual participants will engage with the support of NCSM board members and moderators during each session. There will be opportunities leading up to the event to understand how to engage and get the most from the virtual learning experience.
We will start at 3:00 PM, EDT on Sunday, April 25, 2021 with the keynote and end at 4:30 PM EDT on Tuesday April 27, 2021.
The NCSM Summit will:
The NCSM Summit will not:

Allow you to hear all of the featured speakers

Encourage planning and future action

Include our new book and a swag box for first 500 participants registered

Limit attendance for better interactions

Select two recipients for Iris Carl Travel Grants (Free registration)

Allow lower prices for teams attending together

Accept proposals for speakers
Have Regional Caucuses
Contain an NCSM Business Meeting
Select new awardees for Annual Meeting awards
Be a traditional conference experience