Associate Journal Editor
(2017-2019)
---
Address
19019 Upper Belmont Place
Leesburg, VA 20176
Phone
(703) 554-8900
Email

---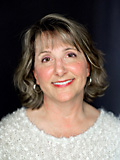 Carolyn Briles
I am a high school mathematics teacher and mentor in Leesburg, VA, and I love every minute that I am in the classroom. I love the energy that comes from students who are engaged and empowered to think. I love the expression on their faces when they suddenly realize that mathematics is a beautiful continuum and not a series of random facts and skills as they'd once memorized. I love the sound of the shriek when a student has mastered something they did not believe they could.
Mathematics is a powerful tool for strengthening the minds and confidence of our students. Creating an environment where the best math instruction takes place requires strong teachers, supportive curriculum leaders, and receptive administrators. NCSM can and must influence all of those groups. We must be mindful of the realities facing classrooms of today when we make recommendations. Our guidance must be manageable for classroom teachers in order for it to take root. When research and best practices are complemented by common sense and support, the best mathematics instruction is available to all students.
As a classroom teacher, I first became intrigued by NCSM through the Great Tasks books. I was impressed that the organization walked like it talked. Supporting teachers as they incorporated engaging, critical thinking skills in the classroom was truly a priority NCSM. After looking through the resources on the website, I was hooked. Getting to know other members of NCSM, hearing their passion for teaching and mathematics, and sharing ideas with them let me know I was home in this organization.
View Full Calendar
Events Calendar for NCSM Membership, Deadlines, and Professional Learning Opportunities