News from the Western 2 Region
Kathlan Latimer, Western 2 Regional Director
Summer 2019
Greetings NCSM Western 2 Region members and friends,
What a conference last spring! Western 2 was well-represented.
Thank you to all who attended the NCSM Annual Meeting in San Diego. You came from far and wide, and from the feedback received, we made and sent waves across the nation.
Thank you, volunteers. We couldn't have pulled off such a major event without your assistance. You made a difference!
Thank you, presenters. Our program was well received. We appreciate you for sharing your expertise.
Thank you, sponsors. We rely on your support to help us bring a top caliber conference to our members and friend. You are instrumental in helping us to work towards our vision of supporting high-quality mathematics teaching and learning.
Thank you, Western 2 members who attended the regional caucus. Western 2 is phenomenal!
Summer is here, finally. I hope you have plans to relax and rejuvenate. It is well-deserved. Members, if you are looking for something to do, check out the NCSM newsletter for summer reading and learning possibilities.
Relax, but keep your thinking caps on. I know that you know of colleagues who should be nominated for an NCSM award. Start thinking about who you would like to nominate for an award or apply for a grant.
Awards & Grants
Get your calendars ready! While you catch your breath, map out the professional learning opportunities in which you would like to participate next year. Plan now to attend upcoming events in Western Region 2. Except for January, there is an annual conference, symposium or convening of some kind from August through March in some area of our region. Plus, there are NCSM events; pencil us in!
Upcoming Events

2019 NCSM Summer Leadership Academy
Theme: Empower Coaches and Teacher Leaders as Agents of Change for ALL
Madison, Wisconsin
July 22-24, 2019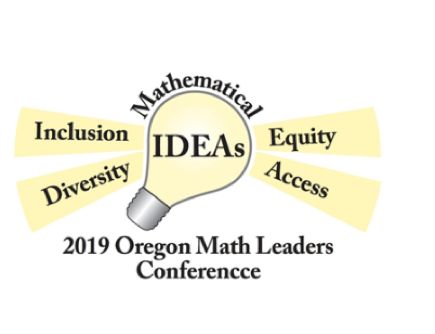 Oregon Council of Teachers of Mathematics
Oregon Math Leaders Conference
Theme: Mathematical IDEAs-Inclusion, Diversity, Equity, Access
August 2-3, 2019
Linfield College, McMinnville, Oregon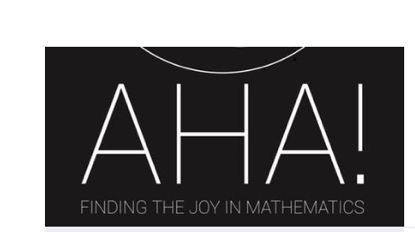 Hawaii Council of Teachers of Mathematics
Annual Conference
Theme: AHA! Finding the Joy in Mathematics
September 14, 2019
Honolulu, HI
NCSM Fall Seminar
October 2, 2019
Nashville, TN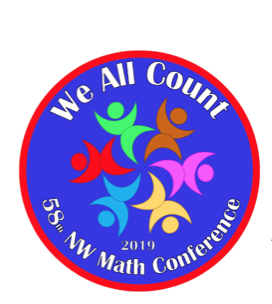 Washington Mathematics Council
Northwest K-16 Annual Mathematics Conference
Theme: We All Count
October 10-12, 2019
Tacoma, WA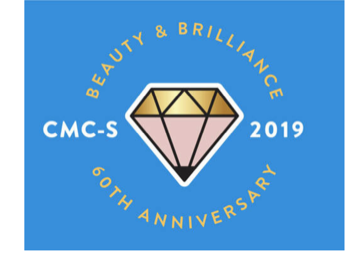 California Mathematics Council-Southern Section
Annual Conference in Palm Springs
Theme: Building Beauty and Brilliance in Mathematics Communities
November 15-16, 2019
Palm Springs, CA
NCSM Fall Seminar
November 18, 2019
Des Moines, IA
California Mathematics Council-Northern Section
Annual Conference at Asilomar
Theme: Embracing Cultural Diversity in Mathematics
December 6-8, 2019
Pacific Grove, CA
Hawaii Council of Teachers of Mathematics
Middle School Mini Conference
Saturday, February 22, 2020
Honolulu, HI
California Mathematics Council- Central
Annual Symposium
March 13 -14, 2020
Bakersfield, CA
52nd NCSM Annual Meeting
Theme: Connect. Collaborate. Commit
March 30-April 1, 2020
Chicago, IL
See you in the W2.
Best,
Kathlan