For Our Members
Member Quick Links
Your NCSM Membership provides access to research-informed resources to interpret policy, build mathematics leadership skills, expand knowledge, improve practices, and support leaders.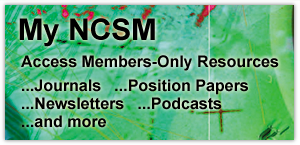 Membership Brochures
Membership brochures are available for distribution to any and all mathematics education leaders. They contain general membership information about NCSM and a form for submitting with payment of dues.
Help NCSM grow
Spread the word about our organization
To have complimentary copies of the brochure mailed to you, contact NCSM Office.
E-Blasts and eNEWS Communications
To assist NCSM in keeping our members informed of upcoming events, additions to valuable leadership resources on the NCSM website, or other news worthy of attention, NCSM sends out periodic emails to its members and prospective members.
To unsubscribe to either of these online communications, please follow the directions at the bottom of any of the NCSM email messages you have already received.