53rd NCSM Annual Conference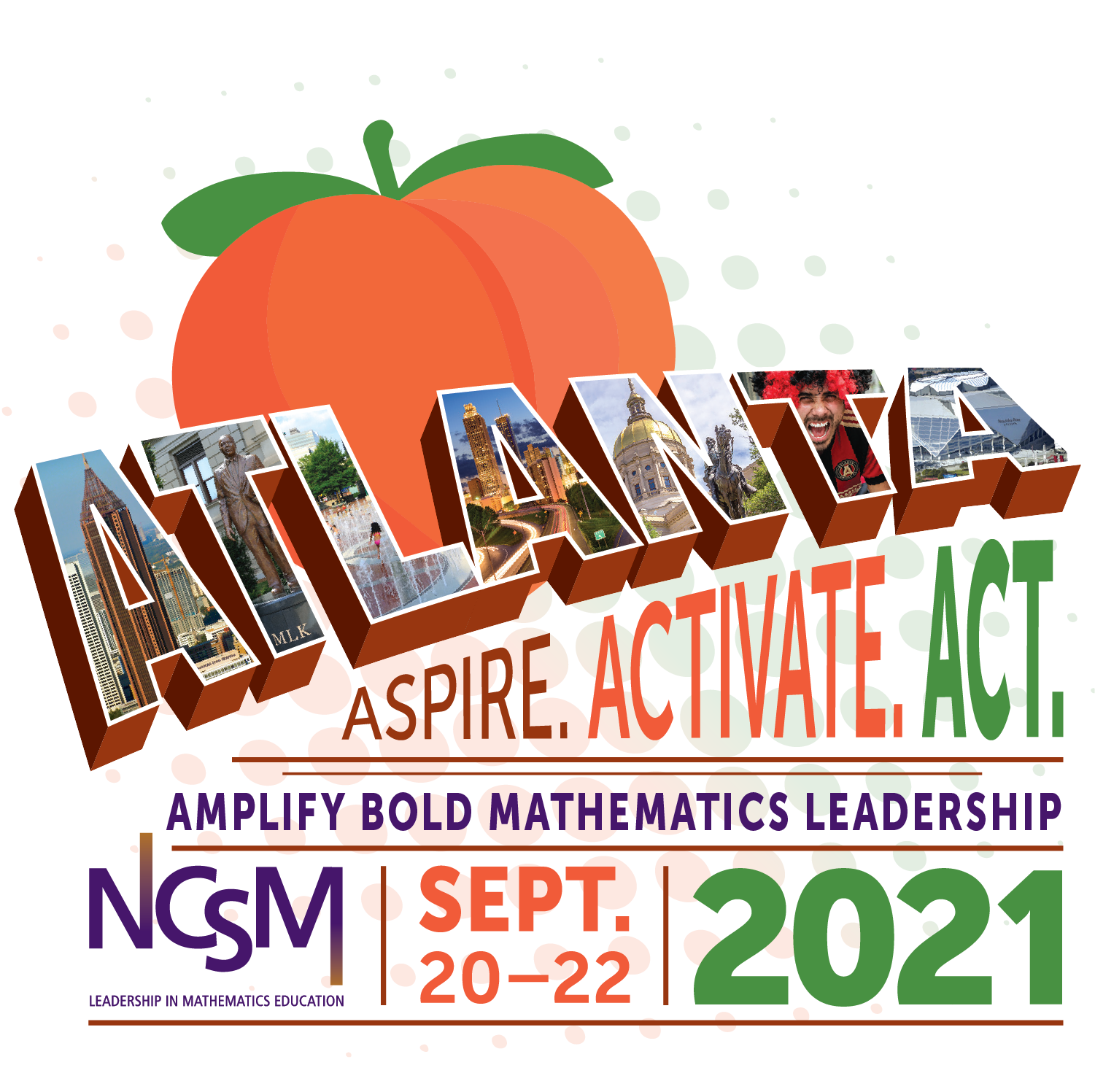 Aspire. Activate. Act.
Amplify Bold Mathematics Leadership
September 20-22, 2021
7:00 am Monday – 5:00 pm Wednesday
Atlanta, GA
NCSM is happy to announce the 53rd NCSM Annual Conference! Whether you are a first-timer or a veteran of NCSM annual conferences, join us for three exciting days in Atlanta GA, focused on important issues for leaders in mathematics education.
Take this opportunity to enlarge your network of colleagues who can assist you in building and supporting your local mathematics program and to meet new friends who share your interests and love of mathematics education. Become a part of NCSM, the mathematics leadership organization for educational leaders that provides professional learning opportunities to support and sustain improved student achievement.
Join us in Atlanta, GA, where exciting opportunities await you at our 2021 Annual Conference!
Updates to our Plans
August 27, 2021 Update
After months of discussion and considerations, the NCSM Board of Directors has decided to not to hold our face-to-face 2021 Annual Meeting in Atlanta. This decision was not made lightly and has been one of the most difficult decisions this Board has had to make. 
As you can imagine, years of planning go into the details and logistics of holding the NCSM Annual Conference.  We personally contacted the major, spotlight, and featured speakers and we sent a survey to all registered speakers and attendees.  We appreciated the honest and forthright comments from our NCSM family. This helped us make the decision that we believe is in the best interest of the organization. 
As Board members, one of our primary obligations is to look after the financial health and viability of the organization. While we are confident in our ability to provide a safe conference environment, we are concerned we wouldn't be able to deliver the NCSM learning and networking experience our members have come to expect. 
Although we recognize that we are all seeking face-to-face time with our colleagues and math family,  this was not the opportune moment. A significant amount of feedback from the survey we sent to conference registrants and speakers indicated a desire for a virtual learning experience. The Board heard that feedback and we would like to highlight that we have a virtual experience already planned, Beyond the Conference 2021. Watch your emails and social media for more details as we enhance the experience.
If you already registered for the event, in the next several days you will receive an email from the NCSM office that will clarify the logistics related to registration refunds. If you made your reservation through the NCSM block, it will be cancelled. 
Thank you for your patience.  For additional questions please contact us at . 
Get Involved
Volunteer to help during the conference. Contact Sharon Rendon, with any questions about volunteering.
For questions, contact
Atlanta Conference Coordinator, Ruth Harbin Miles,
Atlanta Program Chair, Shawn Towle,
Sponsors
Platinum Sponsor
Gold Sponsors
Silver Sponsor
Bronze Sponsor