53rd NCSM Annual Conference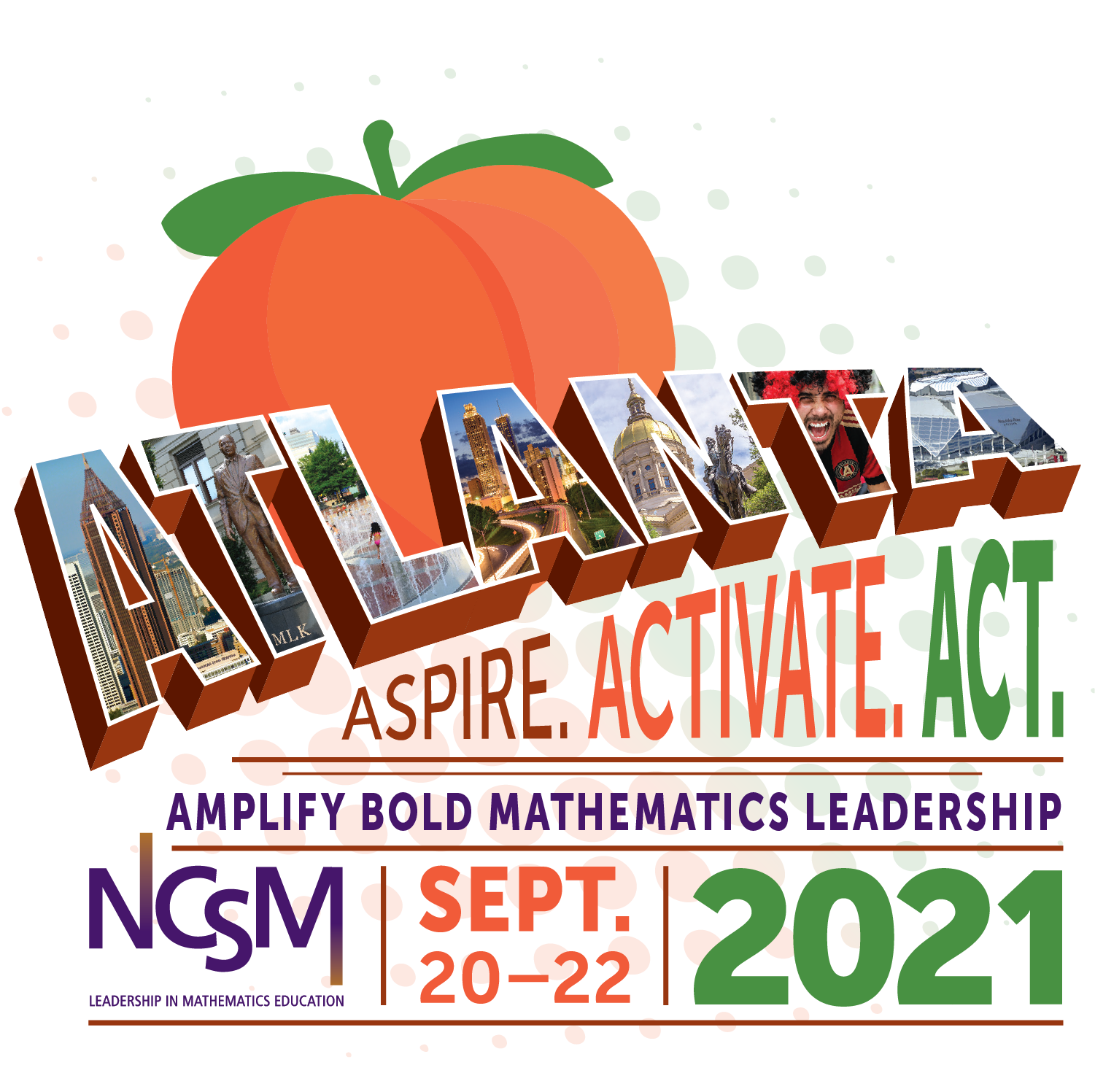 Aspire. Activate. Act.
Amplify Bold Mathematics Leadership
September 20-22, 2021
7:00 am Monday – 5:00 pm Wednesday
Atlanta, GA
NCSM is happy to announce the 53rd NCSM Annual Conference! Whether you are a first-timer or a veteran of NCSM annual conferences, join us for three exciting days in Atlanta GA, focused on important issues for leaders in mathematics education.
Take this opportunity to enlarge your network of colleagues who can assist you in building and supporting your local mathematics program and to meet new friends who share your interests and love of mathematics education. Become a part of NCSM, the mathematics leadership organization for educational leaders that provides professional learning opportunities to support and sustain improved student achievement.
Join us in Atlanta, GA, where exciting opportunities await you at our 2021 Annual Conference!
Updates to our Plans
Our website will be regularly updated with the most current information we have available. Check back regularly for changes.
Get Involved
Volunteer to help during the conference. Contact Sharon Rendon, with any questions about volunteering.
For questions, contact
Atlanta Conference Coordinator, Ruth Harbin Miles,
Atlanta Program Chair, Shawn Towle,
Sponsors
Platinum Sponsor
Gold Sponsors
Silver Sponsor
Bronze Sponsor