53rd NCSM Annual Conference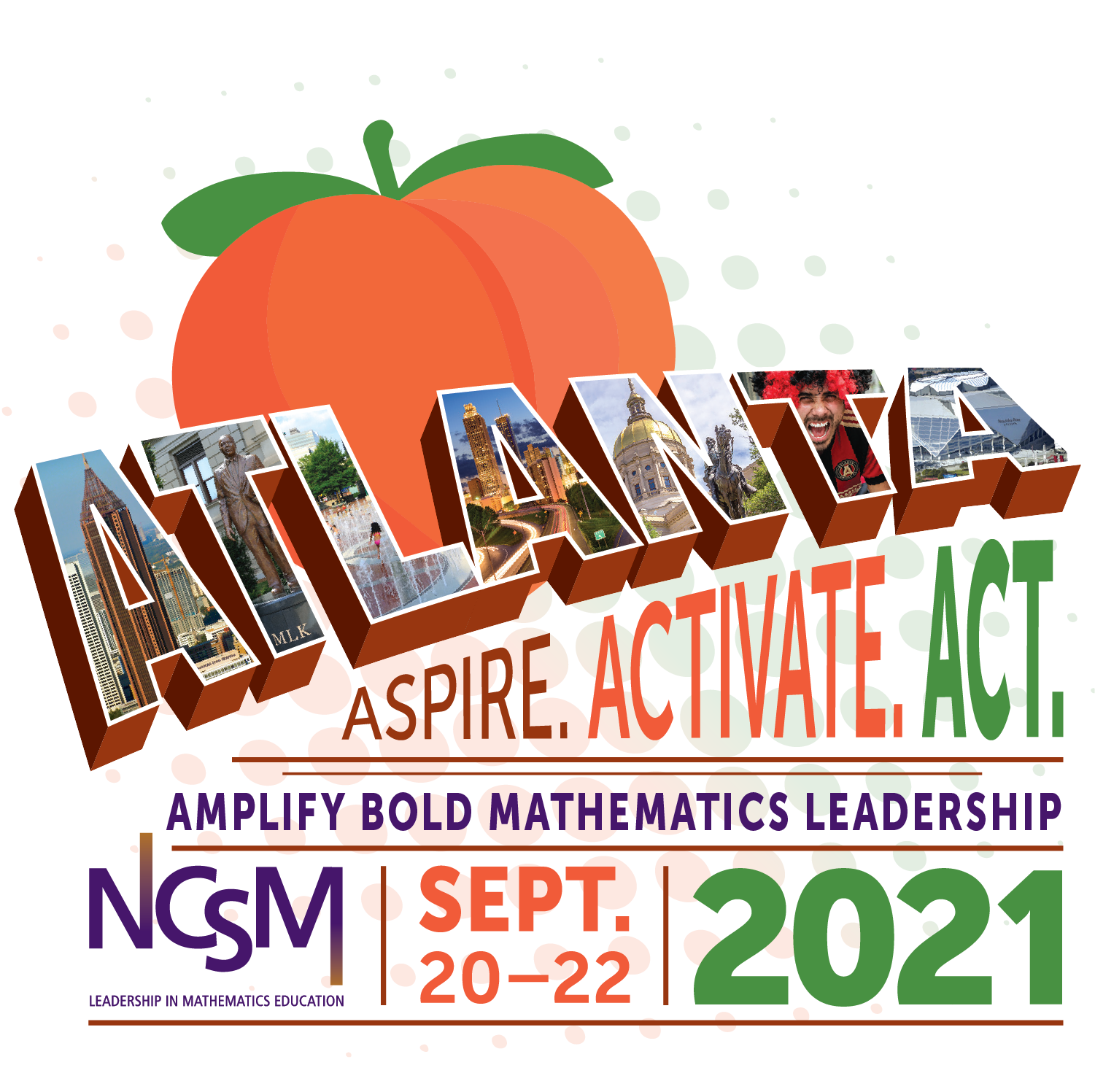 Aspire. Activate. Act.
Amplify Bold Mathematics Leadership
September 20-22, 2021
7:00 am Monday – 5:00 pm Wednesday
Atlanta, GA
NCSM is happy to announce the 53rd NCSM Annual Conference! Whether you are a first-timer or a veteran of NCSM annual conferences, join us for three exciting days in Atlanta GA, focused on important issues for leaders in mathematics education.
Take this opportunity to enlarge your network of colleagues who can assist you in building and supporting your local mathematics program and to meet new friends who share your interests and love of mathematics education. Become a part of NCSM, the mathematics leadership organization for educational leaders that provides professional learning opportunities to support and sustain improved student achievement.
Join us in Atlanta, GA, where exciting opportunities await you at our 2021 Annual Conference!
COVID-19 Impact on NCSM Atlanta Conference
NCSM is working with the Atlanta Marriott Marquis Hotel, production teams, local health department, and CDC on safe meeting practices for our September 20-22nd conference in Atlanta. We are committed to following all recommended room layouts, traffic flows, and cleaning, food, and beverage guidelines. 
In-person Conference Plan:
We recognize that COVID-19 and our world is filled with unpredictability.  We are hopeful.  We plan to offer our regular annual conference with keynote, major sessions, spotlight sessions, regular sessions, vendor presentations, and meal functions in person at the Atlanta Marriott Marquis Hotel, as is our tradition.
 If we are required to do social distancing, we will have a reduced number of in-person sessions.  If this occurs, we have asked a select group of our accepted speakers to offer pre-recorded sessions as part of our hybrid/virtual offering. These sessions will be available to all in-person and hybrid attendees via our virtual platform.  
Hybrid/Virtual Conference Plan 
For those unable to attend the full in-person conference, we will use an online, virtual platform to live stream the keynote, major, and spotlight sessions to all hybrid/virtual attendees.
 

If we are required to do social distancing in Atlanta, the hybrid conference experience will be enhanced with a selection of regular sessions from speakers who were selected to do a pre-recorded session. 
 

If we have a full in-person conference, the hybrid conference will be limited to our live-streamed keynote, major, and spotlight sessions

only

.
 Updates to our Plans
 Our website will be regularly updated with the most current information we have available.   
Atlanta Conference Coordinator, Ruth Harbin Miles,   
Atlanta Program Chair, Shawn Towle,
Sponsors
Platinum Sponsor
Gold Sponsors
Silver Sponsor
Bronze Sponsor