PRIME Leadership Framework
Becoming A PRIME Leader - A Commitment To Our Future
When we move on, people do not remember us for what we do for ourselves. They remember us for what we do for them. They are the inheritors of our work. One of the great joys and grave responsibilities of leaders is making sure that those in their care live lives not only of success, but also of significance.


Kouzes and Posner, A Leader's Legacy, 2006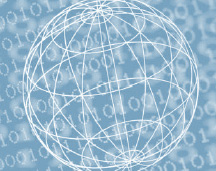 NCSM members are unique. We are a community of mathematics education leaders preK-16, yet we are widely defined in those leadership roles. From department chairperson to district coordinator K-8, mathematics coach to college or university supervisor and teacher, from province, county, or district curriculum and assessment leader to third grade team leader and from assistant principal to department technology leader-NCSM members wear a wide variety of hats, and I have only named a few.
Yet, we are brought together by the social glue of our common core values for the improvement of mathematics education. The NCSM Mission and Vision is built upon the four core vision points described in our 2007 revision and reflect our organizational acronym:
N: Network to ensure the growth of mathematics education leaders.
C: Communicate best practices to all stakeholders.
S: Support improved student achievement.
M: Motivate a life-long commitment to equity.
For the words of our NCSM vision statement to come alive as part of our local school leadership culture, NCSM is providing guidance to its members by asking them to become PRIME leaders.
What is a PRIME Leader? PRIME is the acronym for:

PRinciples and Indicators for Mathematics Education Leaders
A research-affirmed leadership framework, PRIME describes actions for mathematics education leaders across all settings preK-12, in all of their complexity. The framework describes four specific domains of leadership focus and responsibility viewed through the lens of three essential themes.
Theme 1: Success for every student, teacher, and leader
Theme 2: Research-affirmed teacher and leader actions
Theme 3: Teacher collaboration and professional learning
Four primary domains or principles of leadership responsibility anchor an improved future for mathematics education:
Leadership Principle 1 - Equity
ensuring high quality mathematics learning for every student.
Leadership Principle 2 - Teaching and Learning
ensuring high expectations and access to meaningful mathematics every day.
Leadership Principle 3 - Curriculum
ensuring meaningful and relevant mathematics in every lesson.
Leadership Principle 4 - Assessment
ensuring high levels of learning for every student.
The four PRIME Leadership Framework Principles, each with three specific indicators for leadership actions, represent the conditions that need to exist in our schools if every student is to experience improved achievement in mathematics.
The trending toward these conditions will be dependent upon the expert knowledge development and learning of our own members-those in the arena of mathematics education leadership-as well as non-members in the leadership arena.
Given the complexity of leadership, the framework provides a pathway for novice leaders and can guide the focus for collaborative leadership efforts between the novice and experienced leader as professionals. The framework answers these questions:
What does an effective mathematics education leader need to know?
What does an accomplished leader do?
The NCSM Board believes the PRIME Leadership Framework provides the context and structure for leadership discussions that will result in improved teacher and student learning, and serve the core vision and values of our leadership organization.
Ultimately, PRIME leaders will enable, discover, and fulfill their own leadership potential. School mathematics programs will only get better when leaders open themselves and other teachers to new ideas, risk imaginatively, and enthusiastically inspire those they lead with a desire to learn and grow together. It is the PRIME leader who will close the "knowing-doing" equity gap between the teacher knowledge to enhance student achievement and the requisite actions consistent with that knowledge.
We would love to hear from you and know your reactions.
Please send us email us at
"The NCSM PRIME Leadership Framework identifies specific principles, indicators, knowledge, and skills necessary to lead other adults beyond the current status of student performance in mathematics into a focused, more equitable and successful future. This framework for the professional practice of mathematics education leadership actions can be used to meet the needs of novice leaders as well as to enhance the skills of veteran leaders. It serves as a tool to guide conversations and actions about leadership around indicators of exemplary practice, and it provides the language, focus, and actions for professional conversations with colleagues in the context of the workplace.

The PRIME Leadership Framework aims to describe actions for mathematics education leaders across all settings, preK-12, in all of its complexity. It begins by identifying the key leadership principle in each of four domains of mathematics leadership: equity, teaching and learning, curriculum, and assessment. It goes on to identify three specific indicators of leadership in each domain. Each indicator is further broken down into specific actions that fall on a continuum of three stages of leadership growth ranging from knowing and modeling leadership, to collaborating and implementing structures for shared leadership on a local level, to advocating and systematizing improvements into the wider educational community. The framework concludes with tools for reflection, self-evaluation, and discussion."


NCSM, PRIME Leadership Framework (2008, page 2)




Read the NCSM PRIME Executive Summary from the
PRIME Leadership Framework
One of the inherent aspects of the Stage 2 leadership responsibilities of PRIME is the necessity to develop PRIME Teachers and Teaching. We hope you will be able to use PRIME to start discussions in your Department or school around these expectations for action.
Below you will find PDFs of the powerpoint slides used for the opening launch of PRIME, the two breakout sessions on PRIME, the video used during the opening 40th Annual meeting session, presentations for each Principle of PRIME of and a copy of the PRIME leaders' powerpoint used during the caucus sessions. Also included is a PDF of the Presidents message: A PRIME leader's legacy.
PRIME Presentations
PRIME Videos
What is the Voice of a PRIME Leader?
Have a Voice, Make a Difference
---
PRIMEd Principal
October 2013
Orchestrating Productive Mathematics Discussions
Tool
5 Practices for Orchestrating Productive Mathematics Discussions by Mary Kay Stein, Margaret Schwan Smith (NCTM, 2011) www.mathedleadership.org/docs/coaching/PK-A-SMITH.pdf
Description
Standard for Mathematical Practice #3 within the Common Core State Standards for Mathematics calls for students to "construct viable arguments and critique the reasoning of others." This requires students to communicate with each other. As leaders in mathematics, we have long acknowledged the value in students talking with each other about the mathematics they are doing.
Through dialogue with each other, students must make sense of their thinking as they justify or explain to their peers how they are approaching or reasoning about a problem. At the same time, student conversations give the teacher great insight (assessment data) into the connections or misconceptions that students might be making.
At the same time, we know, either from experience or from observation, that not all student communication is equal (pun intended). So how do we help teachers develop the skills and strategies to facilitate meaningful and fruitful mathematical conversations in the classroom?
A great resource is the book 5 Practices for Orchestrating Productive Mathematics Discussions.
Teachers can use the book as a way to learn how to increase the effectiveness of discourse in his or her classroom. Or the book might be used by anyone working to lead teachers in professional learning around discourse in the mathematics classroom at any grade level.
The book not only outlines the practices that lead to effective and productive discourse in the classroom, but the authors provide rich examples and case studies that can be used in a professional learning setting.
I love this book as it addresses multiple principles contained in PRIME. Effective use of discourse is directly connected to the principle of Teaching and Learning as it helps teachers to develop in their knowledge and skills of effective instructional practices that support student learning of mathematics. Discourse in the classroom also support teacher use of formative assessment. When students talk and share their strategies and thinking, the teacher gains valuable information about student understanding or misunderstanding of the mathematics. Finally, 5 Practices for Orchestrating Productive Mathematics Discussions is an effective tool that when applied enables every student in the class to have a voice and participate in the learning of the mathematics in ways that are meaningful to each student. Thus, supporting the equity principle of PRIME.
Strategies for Implementation
The book does a great job providing tools for the teacher but also outlines tools and ideas for the leader. In our school, we used the case studies to help teachers connect the five practices that the authors outline in their book. We know that teachers take care and are very deliberate in their lesson planning. However, what the authors posit is that with some additional intentionality before the lesson, teachers are in a better position to capitalize on student discourse.
Using mathematical tasks in the book, teachers were led through each of the five practices. They collaboratively anticipated student responses and then determined a possible selection and sequence of presenting student solutions. Finally, the groups of teachers thought through how they might connect the student solutions/strategies to obtain the intended mathematical learning goal.
Before we ended a full day session of professional learning, teachers were left with the homework assignment of using the "5 Practices" before meeting again in 4 weeks at which time they shared their stories.
NCSM GUEST BLOGGER
Gwen Zimmermann: NCSM Central 1 Regional Director. I am the Assistant Principal of Teaching & Learning at a large suburban high school formally serving as the Director of Mathematics.
---
PRIMEd Principal
June 2013
Thinking Through A Lesson Protocol
Tool
TTLP - Thinking Through A Lesson Protocol by Margaret Smith www.teachinla.com/vpss/documents/course_info/3b-support.pdf
Description
The purpose of the tool is to help teachers realize the importance of selecting a rich task and to also give them a road map for implementation of the task.
The tool was needed as many teachers would select a rich task and then scaffold the discussion to the point that they were "telling" the students how to do the problem. They didn't realize that they were really in control of what happened in that classroom.
This tool supports the PRIME Principle- Equity Leadership because the tool provides structure for teachers to provide each student with a task that has multiple entry points for all.
Strategies for Implementation
We watched a video "The Border Problem" with Kathy Humphreys and discussed how to get all the different strategies out there and how to plan the lesson. It just doesn't happen by chance. Then we discussed the Launch, Explore, Summarize model, and wrote down questions that we felt would be helpful as we formatively assessed students.
This activity was done with a mixed group of administrators and teachers. Principals indicated it was similar to something being used in social studies and agreed it would be great for development and use during teacher collaborative team time.
NCSM GUEST BLOGGER
Marianne Srock : NCSM Member. I am a Regional Math Coordinator and service approximately 250 elementary schools, 40 middle schools, and 30 high schools. In previous careers I was a middle school principal and math teacher.
---
PRIMEd Principal
April 2013
Leadership Principle 3 - Curriculum
Tool
Videos - Classroom Discussions by Chapin and Anderson and www.insidemathematics.org (or, other videos you may have of teachers implementing the SMP's)
Description
The purpose of this tool is to build capacity of teachers to implement the Standards for Mathematical Practice (SMP) into their classroom. This connects with PRIME Leadership Principle #2.
Strategies for Implementation
In order to really change the way students practice and interact with mathematics, it is necessary to have teachers reflect on their own practice. By watching other teachers, teachers are able to indirectly think through their own classroom practices and set goals for how to make adjustments going forward.
When teachers watch a video, it is helpful for them to answer three questions (watch each clip twice):
What mathematics is occurring in the lesson and which practice standards do you observe?
What are the students doing in the lesson?
What is the teacher's role?
After you have gone through a few of the videos, have teachers reflect on 2 strategies they could take back to their classroom to implement before the next meeting or within the next month.
As a result of utilizing videos for reflection, teachers are asking more high-level questions in class, building in more student dialogue and developing tasks that allow promote perseverance and a deep understanding.
NCSM GUEST BLOGGER
Jessica McIntyre: NCSM Member. I am currently a junior high principal and district leader for mathematics.
---
PRIMEd Principal
March 2013
Welcome PRIMEd Principals
Tool
PRIMEd Principal Blog
Description
One thing is clear about the stages of systemic school improvement efforts—a body of expert knowledge is required to carry them off.

—Elmore, 2007, p. 32
The PRIME leadership framework describes four principles with specific indicators that when implemented, will lead to equitable learning experiences that increase student achievement: Equity, Curriculum, Instruction and Assessment. In the era of accountability, the challenges of rigorous standards, and the instructional, curricular, and assessments shifts necessary to meet the Common Core, NCSM wants to share strategies that support building the capacity of campus level teams to support the implementation of new standards. As The PRIME Leadership Framework states:
The PRIME leader seeks continuous growth as new knowledge of best practice emerges from research and practice. Mathematics programs will only get better when leaders open themselves and other teachers to new ideas, risk imaginatively, and enthusiastically inspire those they lead with a desire to learn and grow together. It is the PRIME leader who will close the "knowing-doing" gap between our knowledge about how to enhance student achievement and the commitment to actions we must take as a result of that knowledge.
Strategies for Implementation
Each month, guest bloggers will share their personal leadership success and provide a tool for building the collective capacity around lesson design, rich mathematics instructions, high quality assessment practices, and the collective response to student learning. Each blog entry will include a resource, a description of how the resource was used, and the impact of the use of the tool. NCSM members who are principals will share their tools, directions on how to use the tool, ideas for implementation, and strategies for implementation. Tools will also include questions for reflection and the challenges or successes when using the tool to support the work of improving mathematics education.
If you are interested in being a guest blogger, contact Mona Toncheff
NCSM GUEST BLOGGER
NCSM Board 2013
---
Order a copy of the PRIME Leadership Framework today for yourself or colleagues for further discussion and planning.